Prodigy Sports announced the appointment of Eric Staufer, CVP, as Vice President, Events for TD Garden in Boston.
Staufer most recently served as Division Manager, Event Services at Amway Center & Camping World Stadium. He joined the former Amway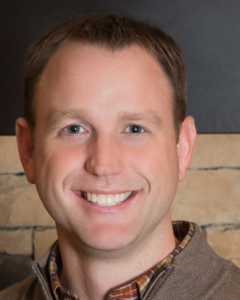 Arena in 2006, holding various positions such as Event Coordinator II and Event Supervisor. In 2010 he was named Assistant Event Manger, Booking at Amway Center & Camping World Stadium.
In his new role with TD Garden, Staufer will lead the overall strategy on event organization, which includes scheduling home games of the NHL's Boston Bruins and the NBA's Boston Celtics along with more than 200 other concerts, family shows and special events each year at TD Garden.
Reporting directly to the Senior Vice President of Business Operations, Staufer will focus on maximizing TD Garden's calendar by negotiating, contracting, booking and scheduling high quality sports and entertainment events. In this role, Staufer is responsible for generating new business lines and assembling bids and proposals for up and coming special event opportunities. He will be the primary relationship manager for all new and pre-existing accounts, including the NHL and NBA. In support of the arena's overarching business strategy, Staufer will collaborate and partner with departments across the company to ensure the maximization of revenue opportunities while increasing healthy brand awareness for TD Garden.