By Ruth Morrison
Theatre Projects is delighted to announce Evelyn Zilberman has joined the firm as their new client services manager. She brings a strong background in theatre, particularly touring productions, and will lead the company's sales and business development work.
Evelyn's career highlights to date include working with Emmy and Tony award-winning talent, productions,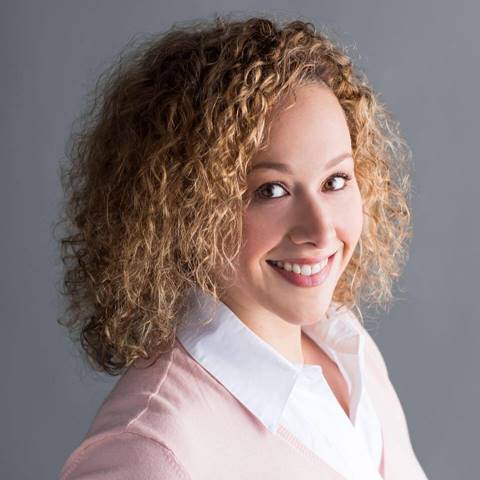 and other major brands. She brings her experience of managing teams, strategies, schedules, and budgets to her new role, where she'll be working closely with clients and collaborators to understand project goals and deliver the right team and services to meet those needs.
Before joining the company, Evelyn worked in a number of roles in the theatrical touring and production industry. She was founder and principal of EZ Entertainment with a portfolio of artists and productions ranging from Broadway and Off-Broadway to circus, corporate, concert, immersive, dance, and 3D visual productions. She also spent over a decade with Columbia Artists Theatricals as vice president of booking and administration and worked at Troika Entertainment, where she assisted the director of booking for their touring musical theatre productions.
She describes joining Theatre Projects as "a full circle moment," having opened and studied theatre at the Clarice Smith Performing Arts Center at the University of Maryland. Then, as a booking agent she was involved in the premiere of the Blue Man Group's national tour — which was the debut show at the AT&T Performing Arts Center's Winspear Opera House in Dallas, Texas. She says, "I'm incredibly awed by the Theatre Projects team that brings these conceptual designs and ideas to life. What excites me most is having a hand in what these amazing entertainment complexes will look like in the future — how they'll usher in the audience of tomorrow and be the spark of inspiration for culture and communities across North America."
"I'm just incredibly excited to have Evelyn join the team," says Theatre Projects' general manager, Daniel Ordower. "As we continue to expand our services and grow the business, Evelyn's knowledge of the national performing arts community and her deep understanding of all facets of entertainment industry will be a huge asset to Theatre Projects, our clients, and our partners. Plus, her thoughtfulness and sense of humor make every conversation with her a joy."
Ruth Morrison is Creative Content Manager for Theatre Projects.