White House COVID-19 coordinator Jeff Zients announced that current inbound entry restrictions into the U.S. would be lifted for fully vaccinated international travelers beginning in early November.
Why it matters: The Biden administration has been under pressure from many stakeholders to remove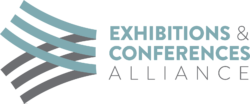 travel restrictions on visitors from the United Kingdom, European Union, Canada, China, Brazil, South
Africa, India, and several other countries. The bans were preventing many international exhibitors and
attendees from attending conferences and trade shows in the U.S. just as face-to-face business events
were beginning to return.
The details: Starting in early November (exact date TBD), fully vaccinated travelers from anywhere in
the world will be able to fly into the U.S., subject to new testing and contact tracing procedures.
While many details are still being finalized, ECA currently understands the following:
• Travelers will need to show proof off full vaccination prior to boarding any U.S.-bound flight
• There will be no quarantine requirement upon arrival for fully vaccinated passengers
• As part of the ticketing and check-in processes, airlines will be collecting emails and phone
numbers from all passengers as part of a new enhanced contact-tracing system
• The current requirement that all passengers (including vaccinated U.S. citizens) obtain a
negative test result no more than 3 days before their flight departs will remain in place
• Similarly, all passengers 2 years and older must continue to wear as mask for the duration of any
flight to the U.S.
What's next? In the coming days, the U.S. Centers for Disease Control and Prevention (CDC) will
determine the definition of "fully vaccinated" and which vaccines qualify for the policy. At this time, the
CDC only recognizes the Moderna, Pfizer/BioNTech, and Johnson & Johnson jabs, while the World
Health Organization has also approved the Oxford/AstraZeneca, Serum, Sinopharm, and Sinovac shots.
ECA's view: ECA board chair Hervé Sedky, President and CEO of Emerald, issued the following statement
in response to the Biden administration's announcement.
"The members of the Exhibitions & Conferences Alliance applaud today's announcement by the Biden
administration and appreciate the administration's support of the economy as small businesses across
the U.S. rely on our industry to recover. International exhibitors and attendees are critical to the success
of the thousands of conferences and trade shows held in the United States each year. Allowing those
who are vaccinated back into the U.S. is an important step in the recovery of our industry and will help
us get our stakeholders safely back to business and back to work nationwide."
ECA will continue to monitor this important issue and keep the industry apprised of further developments.