By Kalyn Sisco
EventBooking, a cloud-based venue software company, announced that Explore St. Louis has selected VenueOps to manage their facilities, and Simpleview, a partner of EventBooking, to help manage client relationships and marketing of the premiere CVB.
Explore St. Louis, operators of the iconic America's Center Convention Complex, is looking forward to more a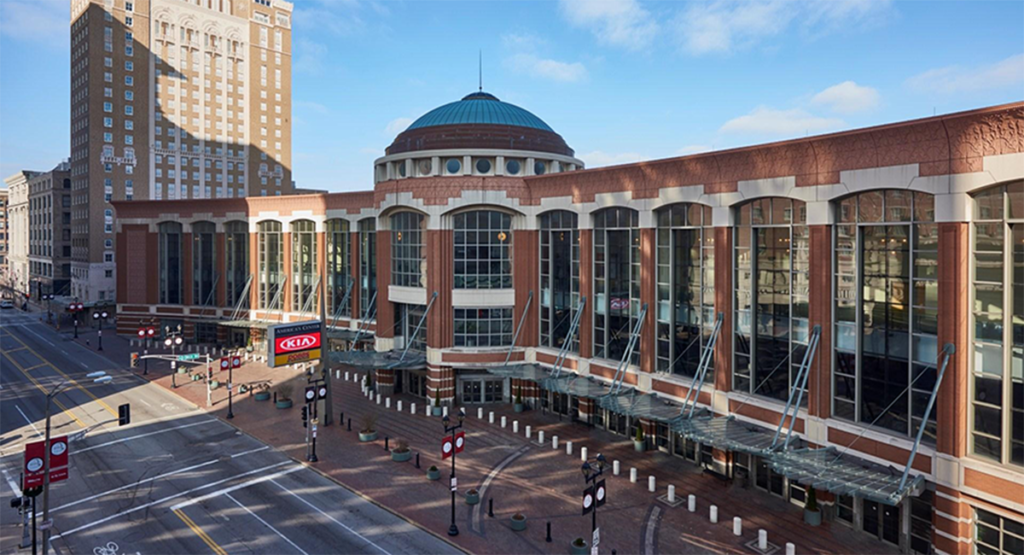 seamless and modernized way of doing business, thanks to their recent decision to use VenueOps, the latest venue management software from EventBooking, and Simpleview, a lead provider of CRM/CMS systems and digital marketing solutions.
Located in the heart of downtown, Explore St. Louis serves as a vital cultural asset of the city. They are planning for the future by transitioning from technology that has been in place for the past couple of decades, and relying on what many regard as the two most intuitive platforms in the market to manage their sales and venue management processes.
Darren Ison, Director of Information Technology for Explore St. Louis, commented, "With our legacy system, we were limited with flexibility and functionality, with a lot of double-handling and use of manual processes to do what we needed to do. After extensive research, we found the best way forward for us was to partner with these two outstanding companies. They understand our needs and are also tightly integrated, so this way we get the best of both worlds — the absolute best in class for each of their respective areas, plus they talk to each other."
Steve Mackenzie, President of EventBooking, said, "We are truly delighted that the America's Center has selected VenueOps to fulfill their venue management needs, and that our partnership and integration with Simpleview's CRM will allow them to do things they could only dream of before. It's a privilege to be recognized in this way; I consider it a testament to how we're becoming the leading choice for convention centers, and how our level of service is increasingly setting us apart. We embrace the concept that tight partnerships with other technology leaders like Simpleview is what the industry needs, and we're committed to this path of easy-to-use software with extremely flexible integration options."
Kalyn Sisco is Marketing Manager at EventBooking.