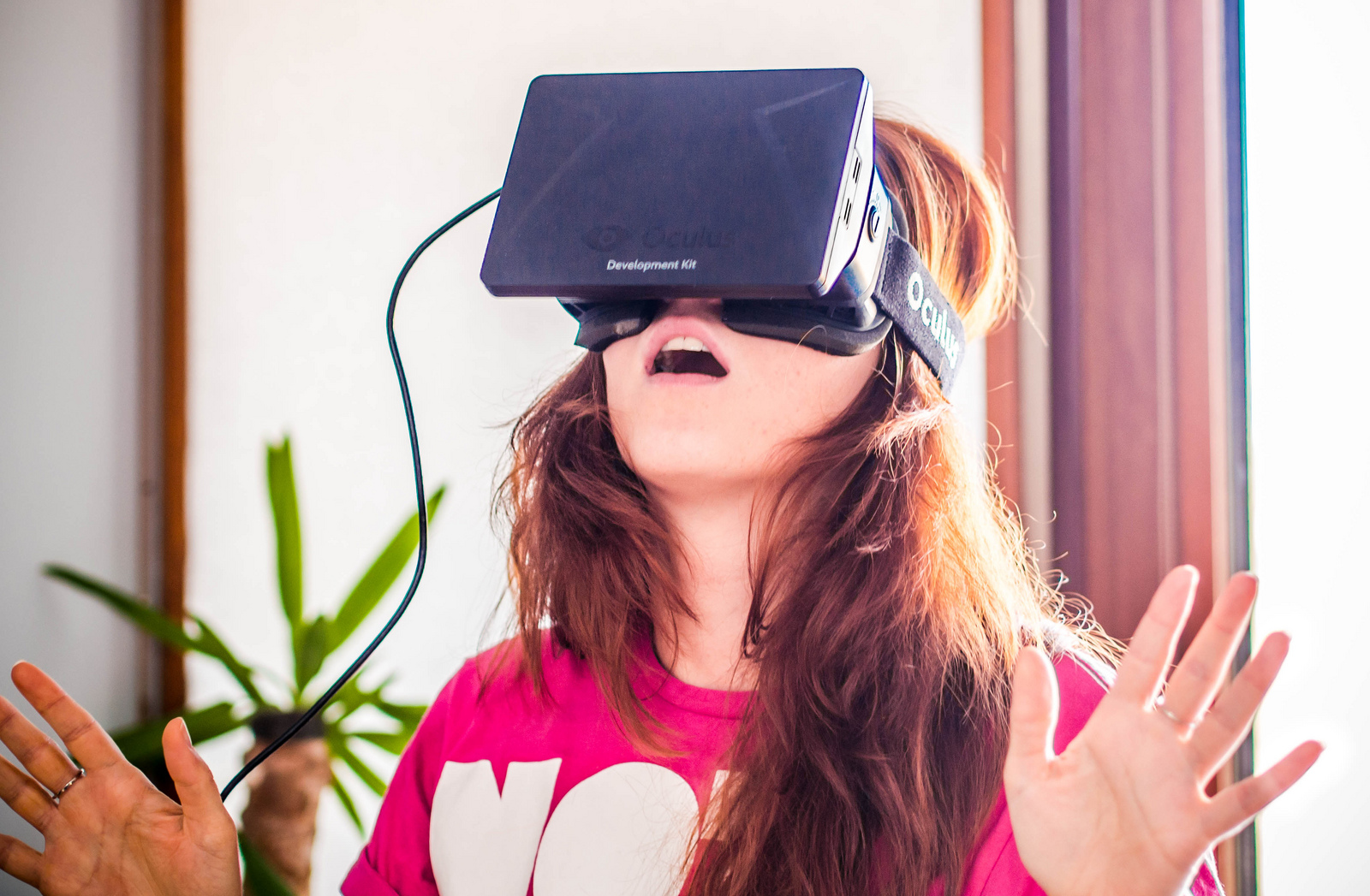 Facebook surprised the tech world yesterday when it said it was buying Oculus VR, a virtual reality gaming company.
"Our mission is to make the world more open and connected," Facebook CEO Mark Zuckerberg wrote in a post on his company's site. "For the past few years, this has mostly meant building mobile apps that help you share with the people you care about. We have a lot more to do on mobile, but at this point we feel we're in a position where we can start focusing on what platforms will come next to enable even more useful, entertaining, and personal experiences."
Zuckerberg wrote Oculus' mission is to "enable you to experience the impossible," and he sees (no pun intended) a variety of ways in which this new partnership can work.
"Imagine enjoying a court side seat at a game, studying in a classroom of students and teachers all over the world, or consulting with a doctor face-to-face—just by putting on goggles in your home," he wrote. "This is really a new communication platform. By feeling truly present, you can share unbounded spaces and experiences with the people in your life. Imagine sharing not just moments with your friends online, but entire experiences and adventures."
Let's get that imagination ball rolling. Tell us how you could see (once again, no pun intended) harnessing this technology for your venue's own benefit. I'll start with one: Perhaps now if a concert is sold out, special virtual reality tickets could be sold for those who want to experience it at home. Now, your turn. Let your imagination go wild and please share your thoughts in the comments section.
(photo credit: Sergey Galyonkin via photopin cc)