By Julian Bowman
Fair Park First and Gensler unveiled the design for the Community Park Parking Garage at Fair Park, located off of Fitzhugh Avenue in Dallas. The challenge was to create a five-story, concrete parking garage that is contextually relevant while accounting for the history of the site, and its proximity to the surrounding neighborhoods and the park. The design also had to include a creative way to "hide" the garage and replace the surface parking currently found on site.
"The design approach envisions the parking garage as an extension of the park, bringing the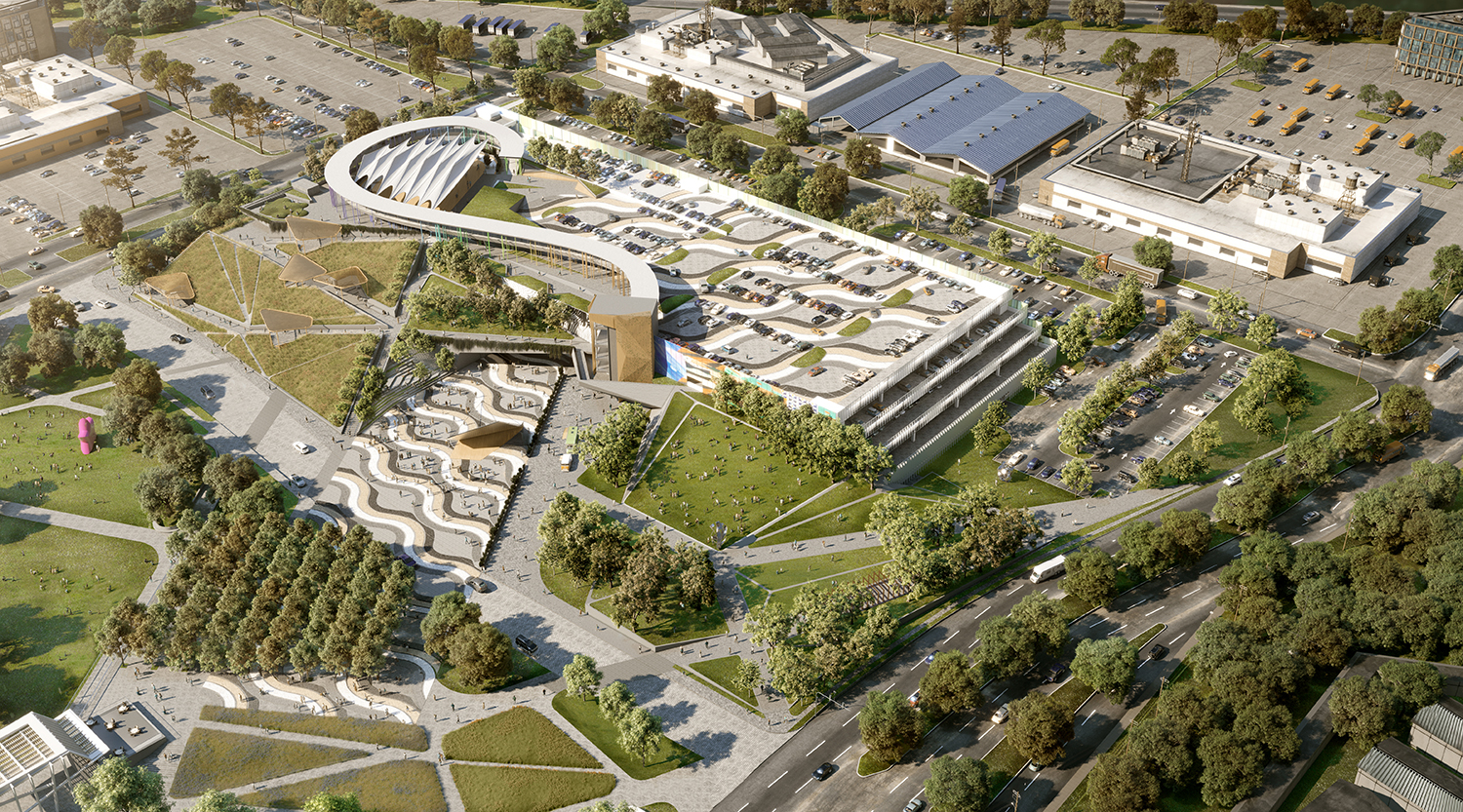 landscape to the top of the structure and establishing a new public space for the City of Dallas," said Brian Nicodemus, Design Manager, Gensler. "Leveraging the site's height and views allows for the creation of flexible areas that can be used for a variety of activities and events."
With a focus on health and wellness, a 47-foot ascent leading to the top of the garage encourages visitors to spend time outdoors and walk versus using the elevator. The design also draws inspiration from natural forms, such as the limestone cuestas common to the region, which influenced the shape of the garage. Meanwhile, the rich colors and texture from the neighboring community drive a vibrant material palette.
"Fair Park First is focused on making sure our investments not only address critical needs but also create enhancements and amenities for our neighbors across the street and our visitors from around the globe," said Brian Luallen, CEO of Fair Park First.
The garage itself features 1,650 parking spaces, with 70,000 square feet of operational facilities tucked underneath the project's north berm. By taking cues from the Community Park's prairie-inspired landscape, the experience between the garage and park is seamlessly woven together, while honoring the rich ecological heritage of the site.
Julian Bowman is Senior Director of Marketing at Fair Park and Cotton Bowl Stadium.