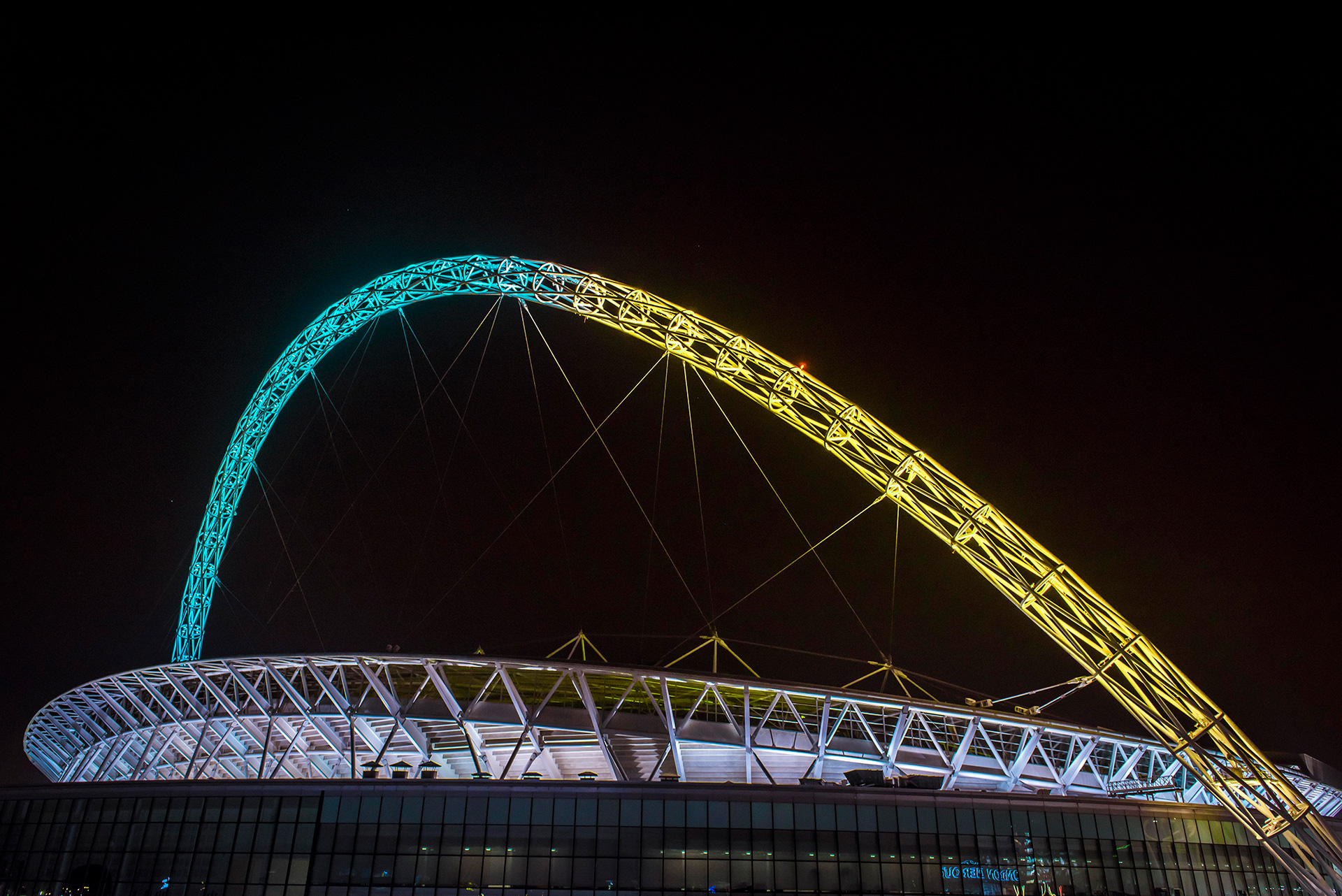 It was announced last week that Wembley Stadium's arch will be fully illuminated by 228 LED floodlights, which will react to social media trends during a football (soccer) match.
"This could reflect a particular team trending with the arch showing their colours, to a live barometer showing fans' tweets to a question asked in commentary or at half-time," The Guardian reported.
The arch is connected by EE, a U.K. mobile network and Internet service provider.
"Technology is changing the way that people enjoy the events at Wembley Stadium—how they get here, how they get in, how they buy drinks and snacks, and how they share their experiences with friends and family," said Roger Maslin, managing director at Wembley Stadium. "Wembley and EE have a shared ambition to use technology to make this stadium the best fan experience anywhere in the world—that's about being the most connected stadium and integrating mobile into everything people do here."
Check out the video below from On Demand News to learn more about the new lights and to hear the reporter get tired of talking about team colors.
(Image: EE/Wembley Stadium)