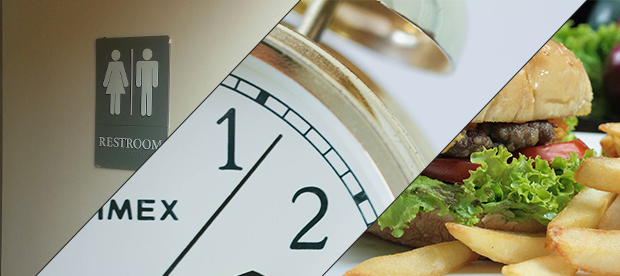 Educational opportunities are prevalent at this year's VenueConnect in Minneapolis, Minnesota, July 23-26. And they don't just happen in meeting rooms. Join our Fireside Chats on the trade show floor and participate in important and exciting industry discussions that will impact your staff and your guests. Let's take a look at a few of them.
Providing Bathrooms for All Guests
Saturday, July 23, 5-5:30 p.m., and Sunday, July 24, 10:40-11:25 a.m.
Bathrooms and gender have made the news a lot this past year, with groups and acts cancelling events in some states and cities in protest of laws. Join a discussion lead by Landers Center Executive Director Todd Mastry on this emerging topic and how venues are meeting their guests' needs.
The Fan Experience: Changing the Game with Food and Beverage Technology
Sunday, July 24, 1:10 – 1:30 p.m.
Oracle Hospitality Sports and Entertainment will dive into the findings of their recently conducted research report on the fan experience at sporting events around the world. More specifically, the research focuses on the role that food and beverage at a stadium plays in the overall fan experience. Come engage in hearing more about the results of the study and what Oracle Hospitality Sports and Entertainment can do for your stadium, arena, or venue.
Overtime Law Changes and What You Need to Know
Sunday, July 24, 1:35-2:20 p.m.
Cartsen Peterson, an attorney with Hawley Troxell, specializes in employment law and will guide attendees on everything to know about the recent U.S. Department of Labor update to the overtime rules—rules that will affect thousands of employees and venues.
Other Fireside Chats include talks about mobile payments, energy optimization for venues, risk and threat identification, acoustic trends, mobile apps, and self-promoted events.
Register now for VenueConnect so you don't miss out on learning more about these topics first hand.