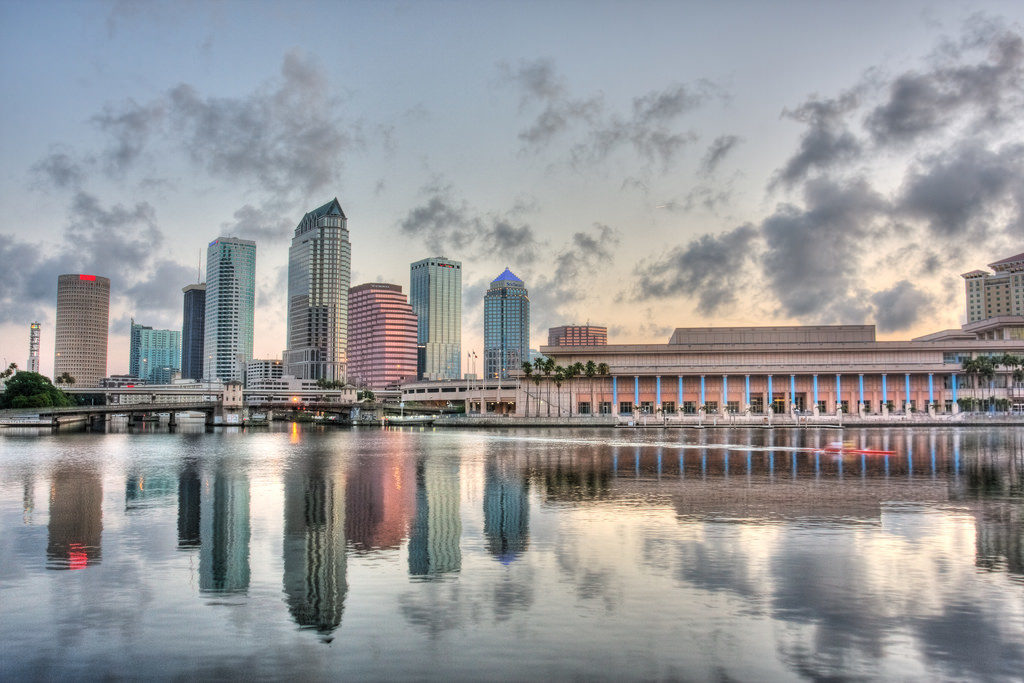 The conference and meetings industries are in an exciting place right now. Technology is sweeping through every part of events – from the concept stage to automatically generated following-up messages to attendees – drastically changing how venues and organizers plan, set up, and execute. The overall goal is to get attendees engaged and excited long before they walk in the door. Create a memorable experience!
Convention centers can be at the forefront of tech changes on a large scale; changes that make conferences, trade shows, and other big events more interactive, flexible, and enjoyable. Because at the end of the day it's all about improving the customer experience. Here are five trends that I think will impact convention centers in 2017.
Greater Diversity of Events
As many craft/artisan cultures have gained traction in recent years, so too have their showcases. For example, the rise of craft beer gave birth to the rise of craft spirits, a burgeoning industry beginning to throw large-scale events throughout the country. Often needing to accommodate hundreds of vendors and constantly moving attendees, grand tastings also incorporate live art, music, and cooking demonstrations. The new generation of event attendees tend to be more impromptu and look at space differently. Convention centers should be prepared to host breakout sessions in smaller conference rooms, after-hours events, and meetings specifically scheduled for more casual and informal entryways and common areas.
Food and Bev Will Be A Rising Star
Dining has always been an important part of both upscale events and travel, but the popularity of "foodie nation" has hit the mainstream and is in full swing. Spaces incorporating more interesting food options into their planning may be able to draw bigger events with higher price tags. To that end, we anticipate that convention centers and events will highlight star chefs and their specific flare, and tying that celebrity into the theme of the event. We'll also see local on the menu. Local restaurants, cafes and coffee shops will make a greater presence at shows and conferences, as will locally sourced ingredients. After attending an event at the Salt Palace Convention Center in Salt Lake City, a colleague said one of the most popular booths had a local barista keeping the caffeine flowing with espresso shots made from locally roasted coffee. No surprise! When people have traveled to your location they often want to get a feel for that location, even if they spend most of their time in the convention center itself. Bring the locality to them!
Venue Competition Continues to Increase
With over 430 convention centers in America, event planners and attendees alike are looking for centers that offer unique features. Differentiating is key to attracting more business and larger events. We'll see convention center pros getting more and more creative with marketing. One proven way is to promote the surrounding areas by highlight restaurants and nightlife, local tours, museums, shops, and outdoor activities. More and more convention centers are offering services and resources to help attendees plan a trip out and around their conference, making the cost of the trip and the event more palatable, especially for attendees who choose to bring their family along for a "bleisure" trip. Vancouver Convention Centre takes this concept to a new level. Their new West building along the city's famous waterfront not only provides additional event and meeting space, it does so in a way that highlights the city's geography and personality. Visitors take in their event in an environment that is professionally modern and stunningly beautiful, connecting them to the heart of the city from the moment they arrive.
New Technology Makes Planning and Attending Events Easier
Technology is leading the way for event planners. Planners do a lot of research before deciding on the best venue, and then spend countless hours crafting the best event possible. Event day can be smooth or stressful. New technologies – such as (shameless plug) concept3D's atlas3D interactive map and virtual tour platform, provide useful resources to help in the planning process, making the experience easier while providing an amazing guest experience. New technologies also make trip planning easier for attendees. Through interactive digital mapping, guests can familiarize themselves with the center, as well as the surrounding area, before they even arrive – what hotels are available nearby? How close are restaurants? Do they need to rent a car? Where are other conference events taking place? How do they get from one seminar to another? VR-ready content can also allow attendees to step into the conference world before they ever step foot into the center. Beautiful 360-degree panorama images and videos take virtual attendees on tour, preparing them for (and getting them excited about) the real deal. Once they arrive, attendees can use the map on their mobile device to locate their hotel, pin a nearby pub to check out for a drink after the event, or find their conference room and where their seat is. And helpful tools such as point-to-point mobile + kiosk wayfinding make it easy to get around.
Attendees Want More Engagement and Variety
The digitization of event marketing is dramatically increasing the reach and visibility of events both large and small. For marketers, the results are twofold: increased awareness leads to increased attendance, but it can also lead to increased interest from vendors, sponsors, and speakers. Neither they nor attendees want to be quarantined in just a room or section of the building anymore. People want to engage at events, moving about and taking in as much information as possible.
No longer will guests spend the entire event glued to a projector screen or seated at a banquet table. They want to move freely from different areas of the conference to keep their minds engaged, including attending exhibits and meetings outside.
Interactive exhibits and displays are a hit. Alongside modular exhibition stands, be ready for large hi-def screens, games and challenges, virtual reality, and live demonstrations. Often, stations like this do very well in large hallways and other hi-traffic areas outside of traditional meeting and ballrooms. Give attendees a chance to interact with one another, ask presenters questions, and get their hands on physical materials that will keep them talking after they've returned home.
Instead of looking at it as a hassle, train organizers and staff to view every available space as an opportunity to make an event better. Not enough room for that large cutout display on the main floor? Stage it on a balcony overlooking the room, or out front to greet new arrivals.
The future of business for convention centers is as bright as ever. Cities the world over are experiencing the massive economic impact that large-scale event spaces and event-based tourism bring with them, and the result is that more locales than ever are investing in (and often subsidizing) convention centers. For both the public and private sector, convention centers will continue to bring in big bucks – the Ernest N. Morial Convention Center in New Orleans is estimated to bring in over $52 billion in new annual spending to the city's economy each year while supporting some 18,000 jobs in the process. With numbers like that, it's easy to pop open a bottle of champagne to kick off a new year that will see our industry play host to thousands of state-of-the-art, exciting, and profitable events.
Learn more at Concept3D.