By Chrissy Parente
Florida Panthers President & CEO Matt Caldwell announced the appointment of entertainment industry veteran Zane Collings as Senior Vice President of Event Programming, and the promotion of Bryce Hollweg to Chief Operating Officer for FLA Live Arena and the Florida Panthers.
"As we continue to raise the level of entertainment in the market, Zane and Bryce's combined experience and talent will prove invaluable to our future success in this industry," Caldwell said. "These two key leadership moves will not only further enhance our business operations but position us to attract premier global events, concerts, and performers to FLA Live Arena and Fort Lauderdale War Memorial Auditorium."
Home of the Florida Panthers, the state-of-the-art FLA Live Arena is Florida's largest indoor sports and entertainment venue and among the most notable worldwide, drawing major concerts, events, and globally renowned artists annually.
With nearly three decades of experience in the entertainment venue and booking industry, Collings most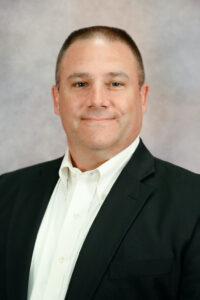 recently served as General Manager of ASM Global's Caesars Superdome and Smoothie King Center, home of the NFL's New Orleans Saints and NBA's New Orleans Pelicans where he managed tenant team relationships and oversaw event procurement, booking, operations, maintenance, marketing, and promotions. Collings also served as the Southeast Regional Booking Director where he drove program development at ASM venues throughout the southeastern U.S. He previously held a seven-year tenure as the Assistant General Manager for six ASM-managed facilities in Jacksonville, Fla., including TIAA Bank Field, home to the NFL's Jacksonville Jaguars, and VyStar Veterans Memorial Arena.
Collings is a graduate of the University of Delaware, where he captained the school's ACHA Division 1 Men's Ice Hockey team. As the Panthers Senior Vice President of Event Programming, Collings will oversee all event, game, and concert programming and scheduling for FLA Live Arena and Fort Lauderdale War Memorial Auditorium.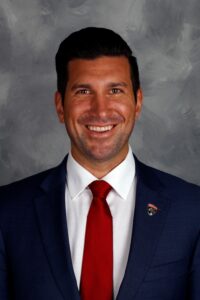 Following his success as Florida Panthers Executive Vice President, Hollweg has been promoted to Chief Operating Officer, where he will continue to oversee technology, food and beverage services, retail merchandise with an emphasis on attracting new artists and entertainment for FLA Live Arena and Fort Lauderdale War Memorial Auditorium.
Hollweg previously served as Vice President for The Aquilini Investment Group, Director of Information Technology for the NHL's Vancouver Canucks, and Vice President & Managing Director for PH Restaurants LP where he oversaw operations for 63 restaurant franchise locations across British Columbia, Canada.
A graduate of the U.S. Military Academy at West Point where he captained the Army West Point's NCAA D1 Men's Ice Hockey Team, Hollweg served ten years with the U.S. Army, completing assignments in Afghanistan, Germany, Belgium, and South Korea.
Chrissy Parente is Sr. Manager, Corporate Communications for the Florida Panthers and FLA Live Arena.