By Mychael Ramirez
Footprint Center in Phoenix has announced several internal promotions and the addition of a seasoned event executive following an incredible season of high-profile NBA and WNBA games and world-class concerts and events.
Tasked with leading arena operations through a high volume of business and the return of live entertainment following the pandemic, these promotions and new roles will further enhance the fan experience, promote higher levels of service, improve operational efficiencies and advance key strategic priorities. Promotions include:
Sarah Schock
Assistant General Manager & Vice President, Footprint Center
Alvan Adams
Vice President, Sustainability
Gary Gillespie
Vice President, Facility Management
Steven Kargol
Director of Arena Marketing
In addition, Vanessa Ward joins the team as Vice President of Event Services overseeing guest services, guest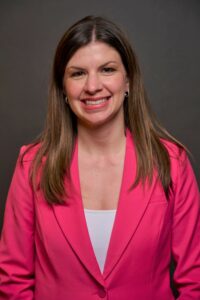 relations, security and traffic support. Ward comes to Footprint Center from the Chicago Cubs where she served as a project manager and Director of Guest and Associate Experience at Wrigley Field. Prior to the Cubs, Ward worked at Walt Disney World where she launched the Guest Experience Center.
The team's efforts will maintain Footprint Center's position as a preeminent sports and entertainment destination as the arena celebrates its 30th anniversary this year. Since opening its doors in 1992, legendary musicians and basketball greats have drawn millions to the downtown Phoenix venue. The arena recently underwent a $245 million transformation and in 2021, partnered with Footprint, a material science company focused on reducing single-use plastics.
In addition to arena naming rights, the long-term partnership with Footprint includes the commitment to using Footprint's plant-based fiber alternatives to plastic throughout the arena. Fans visiting Footprint Center will find food served in Footprint's biodegradable, compostable or recyclable products and educational points about the positive impact of making a switch from single-use plastics in their everyday lives.
Mychael Ramirez is Manager, Brand Communications at Footprint Center.