By Barbara Cosio Moreno
The San Diego Convention Center Corporation announced that Todd Temple, a decorated special agent with the Federal Bureau of Investigation (FBI), has been selected to lead its security team.
Temple will start with the Convention Center as the Director of Public Safety and Guest Services on April 2, 2019. He is replacing Josh Layne, who is leaving his role after 12 years of service.
Temple is a 22-year FBI veteran, serving as the current Crisis Management and Special Event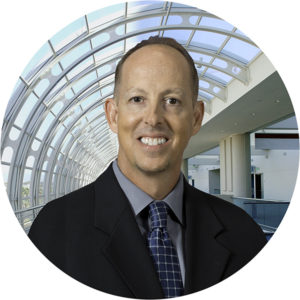 Coordinator of the FBI's San Diego Field Office. During his FBI career, he served as a Supervisory Special Agent (SSA) of the San Diego Division's Joint Terrorism Task Force and the Division's Critical Incident Response Team.
Temple managed the division's crisis response programs, which includes Command Post Operations, Special Agent Bomb Technicians, Special Events, and the Evidence Response Team. Within Special Events, he was responsible for FBI resources and response capability for large-scale special events in the City of San Diego, including Comic-Con International, the 2016 MLB All-Star Game, 2017 Breeder's Cup, Rock n Roll Marathon, Big Bay Boom, San Diego County Fair, and the Miramar Air Show.
Prior to his role in the FBI, Todd worked for the San Diego County Sheriff's Department for six years.
"I am truly looking forward to joining the team and working for a world-class convention center," Temple said. "I am excited and feel blessed for the opportunity to join such a highly recognized and respected organization in San Diego."
Temple is a San Diego native, born and raised in El Cajon and a graduate of Valhalla High School.
"Here at the Convention Center, we are San Diego," said Clifford "Rip" Rippetoe, CVE, President & CEO of the San Diego Convention Center Corporation. "At the heart of our facility are San Diegans who choose to work here every day. It makes us proud to know that Todd, with his incredible resume of service and duty, is choosing to work here and help us protect and secure the venue for everyone who gathers here."
"We are so pleased to have found a candidate of Todd's caliber," said the Convention Center's Chief Operating Officer Karen Totaro, CVE. "Not only does he bring years of experience and training, but a true understanding of the value in building strong relationships with our community, our customers, and our guests."
Temple said that having a structured network of established local, state and federal partners is essential to venue safety and security. That is why he will be joining the International Association of Venue Manager's (IAVM) in addition to his role as head of security for the Convention Center.
Rippetoe is currently the 2nd Vice Chair of the IAVM Board and Totaro is a past IAVM Board Chair.
Barbara Cosio Moreno is Executive Director, Communications & Outreach at San Diego Convention Center Corporation.