By R.V. Baugus
The Fort Worth (TX) Convention Center is entering uncharted territory as the venue serves as a temporary shelter for the community homeless. Mike Crum, Director, Public Events Department for the Fort Worth Convention Center | Will Rogers Memorial Center | Office of Outdoor Events, took time out of a hectic schedule to share how the venue is being utilized as a resource and result of the COVID-19 coronavirus pandemic.
Your venue obviously gives greater opportunity for social distancing than the shelters where many stay. What is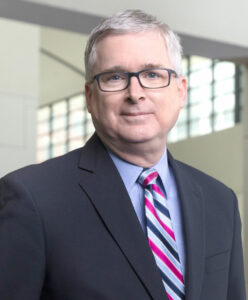 the ideal social distance you are implementing?
Cots have been placed approximately six feet apart on the Fort Worth Convention Center Arena floor, an adjoining exhibit hall, and in selected meeting rooms that are part of the Arena venue. The concept is to provide this type of social distancing in the FWCC shelter, as well as the shelters that permanently operate to serve the homeless in Fort Worth.
Did the city come to the venue for this need and purpose and when did they do so?
The FWCC is managed as part of the City of Fort Worth's Public Events Department. The department was notified of the City's intent to use the FWCC as an overflow shelter to provide social distancing for the homeless on Monday, March 16. The venue's management team, led by Cynthia Serrano, then engaged with City officials, Tarrant County Health Department officials, Fort Worth medical professionals, Fort Worth Police, Fort Worth Fire, Fort Worth MedStar, and local shelter management personnel to develop a shelter operations plan. The shelter was opened for guests at 4 pm on Wednesday, March 18. The shelter operates daily from 4 pm to 7 am.
With it being the first time for the venue to be used in a shelter capacity, what are your expectations for this particular need knowing we really do not have a true finishing line at this point with the coronavirus?
The shelter will operate as long as our community needs it. Currently, the term of shelter operations is open-ended. When shelter operations terminate, we believe there will be adequate time to prepare the venue to resume hosting conventions and meetings.
Will your staff be involved in any way with this particular group while they are at the venue? T
he day-to-day management of the shelter is the responsibility of local shelter management personnel. Staff from the City of Fort Worth and Tarrant County Health are serving shelter operations in a support capacity. The FWCC team is responsible for general venue management; we have an event coordination team assigned to the operation. Our Engineering team is responsible for lighting and HVAC maintenance. Our Facilities is providing daily janitorial services.