Ticket industry veteran Fred Maglione is leaving TopTix/SeatGeek at the end of the month and re-launching his consulting practice.
Maglione is an accomplished ticket industry executive with more than 40 years of experience working with various organizations in the live sports and entertainment business. He specializes in helping business owners scale their enterprises as they develop strategies for fundraising, domestic and international sales, product positioning, management of acquisitions, or a successful exit. During his career, Maglione has been instrumental in helping company founders negotiate exits with a cumulative valuation of more than $130,000,000.
"I started with TopTix as a consultant to help the founders, Yehuda Yuval and Eli Dagan, develop their strategy for North America and explore the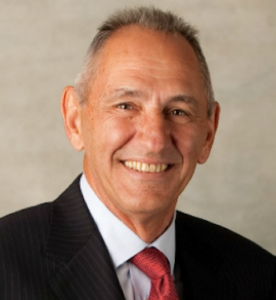 opportunity to raise additional funds to grow the business," Maglione said. "As I learned more about the power of their technology platform SRO, I was hooked and came on full time as their Executive Chairman Americas.
"The goal was to either find a partner or strategic investor to help us grow the business. Mission accomplished with the SeatGeek merger this past April. Now that the dust has settled and the two companies are working as one, it's time for me to move on and start my next project."
"Fred played a key role in SeatGeek and TopTix coming together," said SeatGeek co-founder Russ D'Souza. "Fred quickly saw the potential of SeatGeek Open and how SRO would complement and accelerate our strategy."
"I've had an interesting and varied career in this industry, from working with venue managers to educate them on how and why to sell tickets on this thing called the Internet in the early 90's to working with the Italian Lottery when they launched TicketOne (later acquired by Eventim)," added Maglione. "There's a lot of value I can bring to the right organizations."
In addition to TopTix, Maglione is the former CEO of Comcast Spectacor subsidiary New Era Tickets and FanOne Marketing, and held senior management roles, both domestically and internationally, with Tickets.com, Select Technologies, Globe Information Systems, and the Philadelphia 76ers.
Maglione can be reached at Fred@FredMaglione.com.