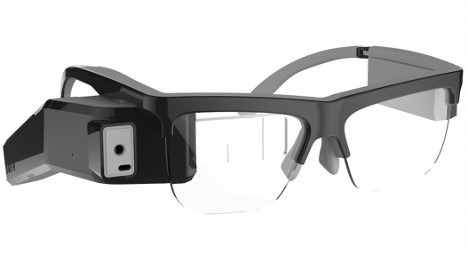 Le Comedia theatre in Paris is offering non-French speaking guests glasses that project translations right in front of their eyes.
"It's very similar to Google glasses, except the screen is larger and the words are positioned closer to where you're looking," Carl de Poncins, co-founder of the theatre, told The Local. "It's a lot less effort from a user standpoint—you see the words on a virtual and transparent screen."
The theatre, IT company Atos, and eyewear company Optinvent partnered to develop the concept, and translations will be available in six languages. And according to de Poncins, things are just getting started with theatres embracing augmented reality.
"We are just seeing the tip of the iceberg when it comes to breaking down the language barriers in theatre," he said.
(Image: Optinvent)