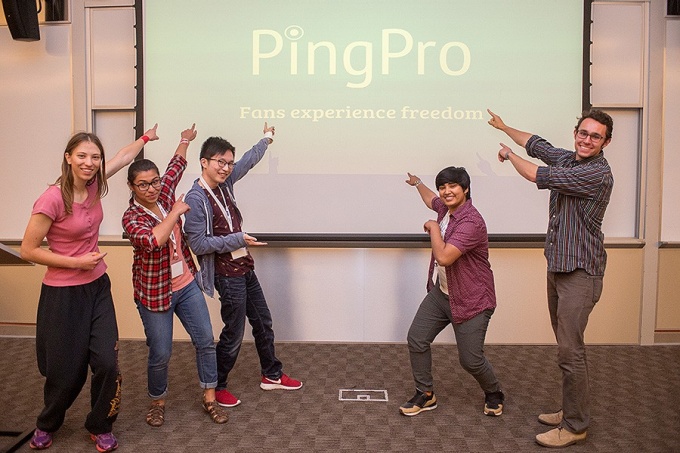 I love a good hackathon, and the one recently held at the University of Buffalo (UB) produced some worthy ideas.
More than 50 students spent 24 hours visualizing about the stadium of the future, concentrating on hospitality and guest experiences. Delaware North, the UB School of Engineering and Applied Sciences, the UB School of Management, and UB Athletics sponsored the event.
"Think about the last time you were at a stadium," Rick Abramson, COO and executive vice president for Delaware North, told the students, as reported by the UB Reporter. "What did you like? What turned you off or what was lacking? Were the seats too small? Was the food good? Could you find a jersey to buy? Talk to friends over Wi-Fi? What would you do better? We want to learn from you. How can we satisfy people of your age and demographic?"
A strength of this hackathon was the different groups of students—engineering, management, etc.—working together toward a common goal.
"There's a lot of literature—much of it has come out of the U.S. Army, for example — that shows that groups that have diversity of views and expertise will create better outcomes and solutions and products than groups that are more homogeneous," Liesl Folks, dean of the School Engineering and Applied Sciences, told the UB Reporter.
Eight teams ended up pitching their ideas to a panel of judges, and first-, second-, and third-place winners were selected.
The team that won first place developed a wearable wristband that replaces a fan's tickets and ID and lets someone make quick, cashless purchases at concession stands.
Please read the full UB Reporter article to learn more about the hackathon and to find out which ideas were awarded second and third places.
(Image: UB Reporter)