By ISSA and R.V. Baugus
The Global Biorisk Advisory Council® (GBAC), a Division of ISSA, has awarded GBAC STAR™ accreditation to 57 new facilities this week, many of which again are public assembly venues led by IAVM members.
"Each week, we see more organizations achieve GBAC STAR accreditation and others commit to completing this process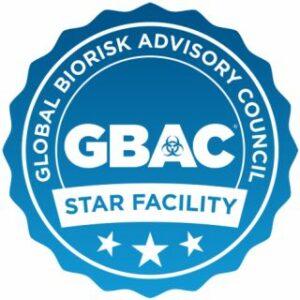 because they are dedicated to protecting their patrons and employees," said GBAC Executive Director Patricia Olinger. "While it's unclear when the COVID-19 pandemic will end, we are certain that accredited facilities have the highest regards for health and safety in this new normal along with a commitment to continuous improvement going forward."
GBAC STAR is an important indicator of a facility's ability to prepare, respond, and recover from infectious disease and biohazard threats. The accreditation is renewed annually to encourage organizations to document their progress and continually strive for improvement.
The following public assembly venues facilities are now GBAC STAR accredited:
Convention Centers
America's Center in St. Louis
ASM Global – Antiguo Casino de Puerto Rico in San Juan, Puerto Rico
Baltimore Convention Center in Baltimore, Md.
Buffalo Niagara Convention Center in Buffalo, N.Y.
Calgary TELUS Convention Center in Calgary, Alberta
Charlotte Convention Center in Charlotte, N.C.
Edmonton Convention Center in Edmonton, Alberta
Edmonton EXPO Centre in Edmonton, Alberta
Gatlinburg Convention Center in Gatlinburg, Tenn.
Monona Terrace Community and Convention Center in Madison, Wisc.
Oakland Convention Center in Oakland, Calif.
Pennsylvania Convention Center in Philadelphia
Puerto Rico Convention Center in San Juan
Raleigh Convention and Performing Arts Complex in Raleigh, N.C.
Tampa Convention Center in Tampa, Fla.
Visalia Convention Center in Visalia, Calif.
Arenas/Stadiums/Performance Venues
BC Place, home to the MLS's Vancouver Whitecaps and the CFL's BC Lions, in Vancouver, B.C.
Blumenthal Performing Arts in Charlotte, N.C.
CenturyLink Field in Seattle
Lincoln Financial Field in Philadelphia
Mizner Park Amphitheater in Boca Raton, Fla.
Rocket Mortgage FieldHouse in Cleveland, Ohio
"The GBAC STAR program is the gold standard of prepared facilities and will help the public gauge an organization's commitment to the elevated standard of cleanliness that is now essential," said ISSA Executive Director John Barrett.
To apply for GBAC STAR facility accreditation, click here.
To view the list of accredited facilities, committed facilities, and industry supporters, click here.