The Kentucky State Fair Board, operator of the downtown Kentucky International Convention Center in Louisville, announced the appointment of Stacey Church as the venue's new general manager.
Church most recently served as assistant director of the Fort Worth (TX) Convention Center and Will Rogers Memorial Center. She is a native of Elkhart, IN and a 1997 graduate of the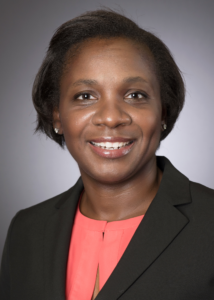 University of Kentucky. Her experience in venue management includes executive positions with Spectra Venue Management facilities in Springfield, MA and South Bend, IN. Church will be responsible for day-to-day operations of the convention center.
"Stacey's management experience, skill set in finance, and commitment to innovation are tremendous assets to Kentucky's tourism industry as the center prepares to reopen in August 2018," said Don Parkinson, Secretary of Kentucky's Tourism, Arts and Heritage Cabinet.
"This is an exciting time for the meeting and convention industry for this community and especially the Kentucky International Convention Center," said Dr. Mark Lynn, Kentucky State Fair Board Chairman and Interim CEO. "Our new general manager brings exceptional experience to provide leadership and develop new business for the new center."
The convention center is slated to re-open August, 2018 following a $207 million expansion and renovation project.