By Jon Adkins and R.V. Baugus
The Global Biorisk Advisory Council (GBAC), a Division of ISSA, announced that the Georgia World Congress Center, site of IAVM's VenueConnect in July 2021, is the first public assembly venue to achieve GBAC STAR™ facility accreditation. The GBAC STAR program helps commercial and public facilities of all sizes establish and carry out a systematic approach to cleaning, disinfection and infection prevention.
"Congratulations are in order for the Georgia World Congress Center, which has put time and energy into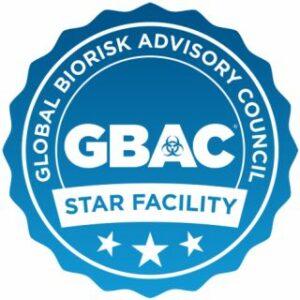 reviewing their cleaning procedures alongside GBAC STAR's criteria," said GBAC Executive Director Patricia Olinger. "We look forward to the many accreditations that will follow as other organizations seek third party validation from GBAC."
Boasting more than 4 million square feet of total space, Georgia World Congress Center features 1.5 million square feet of flexible exhibit space, and is one of only a few venues to offer more than 1 million square feet of contiguous exhibition space. As the world's largest LEED certified convention center, GWCC welcomes more than 1 million visitors annually. GWCC was among the first convention centers in the country to commit to achieving GBAC STAR certification to make future gatherings safer.
"We are honored to be pacing the industry by achieving GBAC STAR accreditation," said Frank Poe, executive director of Georgia World Congress Center Authority. "Although events will look different moving forward, our commitment to our customers, show attendees, and team members that the highest cleaning and disinfection protocols are being implemented at GWCC hasn't changed. We would expect nothing less of ourselves and for our facility."
"Frank Poe and Brett Mitchell have been leaders of this initiative and this council," said Mark Herrera, IAVM Director of Education and Life Safety. "They and the GBAC working group have helped set the tone for the entire industry to explore and to assure that the decisions we make pertaining to the health and well-being of our number one asset — people — is never compromised. To have a reputable accrediting body such as the Global Biorisk Advisory Council as part of the venue industry startup focused on cleaning and disinfecting certify our venues only speaks to the more than reasonable efforts we are assuring as an industry and not circumventing health precautions."
"GBAC STAR is a great third party certification for bio-hazard sanitation accreditation and integral part of ensuring public assembly venues are safe for everyone who enters," added Brad Mayne, CVE, IAVM President and CEO. "We thank Frank Poe, Brett Mitchell, and the entire GBAC Public Assembly Facility Health and Safety Working Task Force for their amazing work with ISSA on moving this initiative forward in an expedient manner."
Facilities and organizations in 30 countries are adopting the GBAC STAR program to ensure they follow best practices in the wake of the COVID-19 pandemic. These include professional sports venues, hotels, restaurants, convention centers, airports, churches and more.
"With the threat of coronavirus still high in many areas, people want assurance that facilities are taking extra precautions to enhance cleanliness and safety," said ISSA Executive Director John Barrett. "Whether an organization has space for millions or just a few employees, GBAC STAR will continue to be an important indicator of a facility's thoroughness around cleaning, disinfection and infection prevention."
To learn more about GBAC STAR accreditation criteria and access an application, click here.
To view additional committed facilities and supporters, go here.
Jon Adkins is Vice President, Marketing & Communications for ISSA, of which GBAC is a division.