After more than two decades of successfully helping fairs and festivals refine and streamline food and beverage service, Greg Flakus, founder of GF Strategies, has announced plans to retire at the end of 2017.
"We do plan to continue to work with the festivals this summer," Flakus said. "We also plan to continue on a selected basis working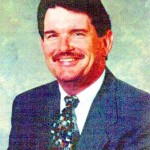 with venues that are seeking help with selecting a master food contractor or an on-site look at their food and beverage operations."
Since 1996, when GF Strategies accepted its first customer outside of the Northwest region, the Houston Livestock Show, the company has helped 53 fairs implement a sales tracking system for food sales. The system is in place from Massachusetts to San Diego to South Carolina. The results have allowed these fairs to increase their year over year sales and benefit from the company's expertise on menus, layout, signage, seating and transaction levels by area and event wide.
In 1992 GF Strategies was asked by then-manager of the Oregon State Fair Don Hillman to help the fair with a project to select a new food and beverage contractor. They also created what would become the model for sales tracking long before cashless sales and smartphones arrived on the scene.
"Little did we know that that project would lead to the formation of our company as Winning Ticket Strategies in 1993," Flakus said. The company changed its name in 2000 to GF Strategies, more appropriate to the concept.
The Oregon State Fair in Salem still uses the system, as do some of the top fairs and events in the nation, including the Houston Livestock Show and Rodeo; The Eastern States Expo, West Springfield, Mass.; San Diego County Fair, Del Mar; and the Arizona State Fair, Phoenix. In all the company has worked with fairs in 20 states, including state fairs in Oregon, Indiana, Oklahoma, Washington, and Colorado, and major fairs in California, Texas, Indiana, Vermont, Oregon and the home state of Washington. In Oregon, 10 fairs continue to use the GF Strategies system as well as eight in California and six in Washington.
The company also provides food and beverage consulting to festivals, stadiums, arenas and convention centers, including on-site visits to review food and beverage operations, assistance with selection of a year-round food service provider and labor and food cost reviews.