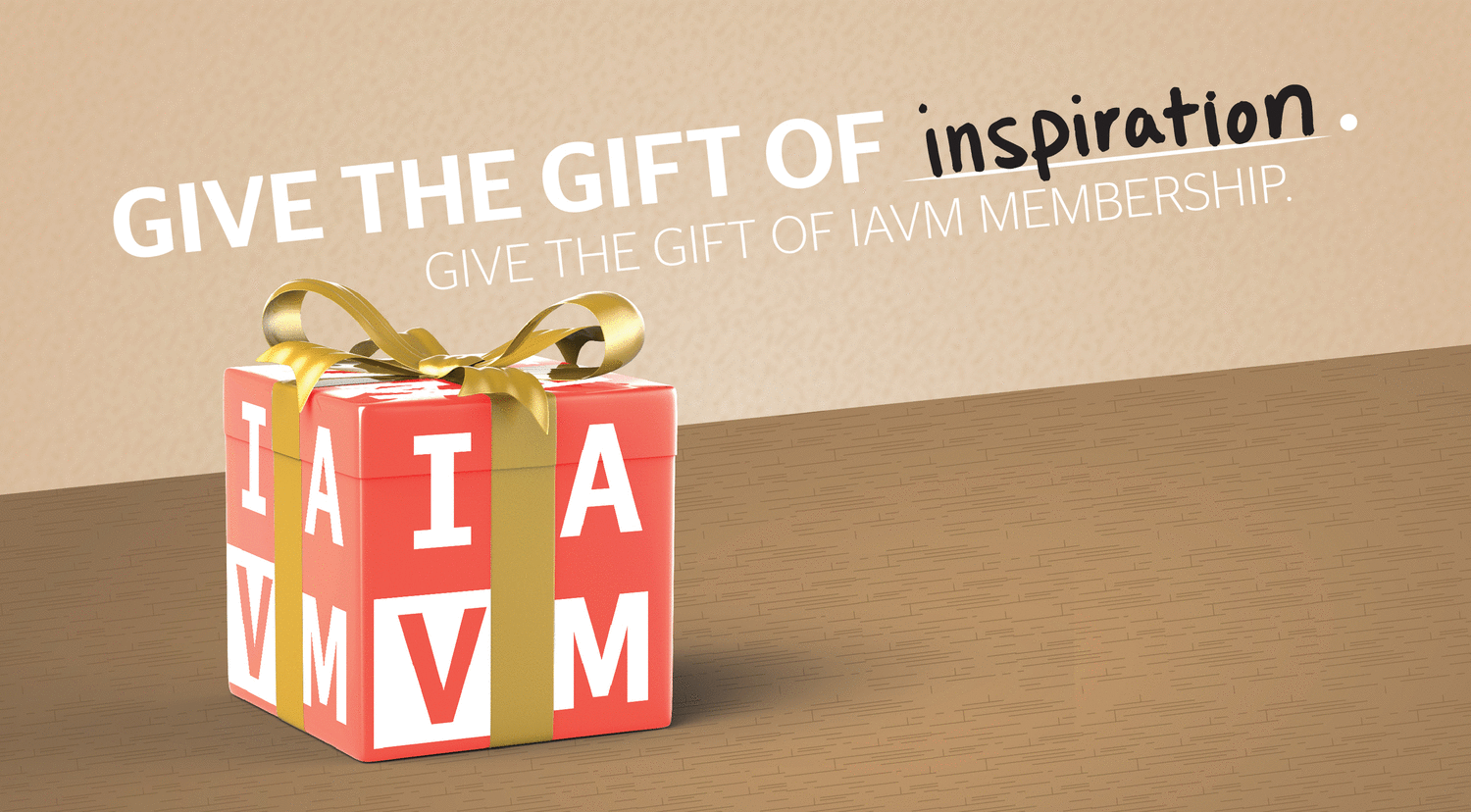 Just one week left to give the IAVM Gift Membership. – just a few minutes of your time is needed to sign up your co-worker, employee, intern, or student.

The steps are simple: tell us who will receive the gift and provide your payment information, then download a personal card to notify your referral that you're awarding them with an IAVM membership. It's that easy!
Member Services will provide the recipient with the link for the appropriate membership application. Once received, we will process the payment. We will notify you when your new member signs up. After one year, once they've experienced first hand what IAVM has to offer, they may renew their membership.
Your chosen recipient now has the chance to connect to the industry's professional core, plug into its powerful network, be enlightened by visionaries, and be inspired by once-in-a-lifetime experiences.
Membership cost will depend on which member category is appropriate for the recipient. For your reference, categories, eligibility, and respective dues are listed below.
Questions? Email the IAVM Membership Department, or give us a call at 972-906-7441.