By R.V. Baugus
It is with delight that we report that Glen Mikkelsen, CVE, has taken on a new position at the City of Cranbrook, British Columbia and the Recreation and Culture department as the city's new general manager of venues and events.
Glen is one of our own as an IAVM member and especially6 to this editor with his must-read and entertaining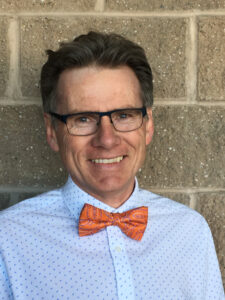 work in every issue of Venue Professional magazine with his always-anticipated In the Quirks column. Even after having lost his previous position last year due to the coronavirus pandemic, Glen soldiered on in producing content for IAVM members to enjoy reading.
Glen's distinguished 30-plus years background as a sports and entertainment manager includes experience working with events such as rodeos, trade shows, conferences, skating shows, Broadway-style shows, and rock festivals. He most recently worked with the CN Centre in Prince George.
Mikkelsen's new role is an amalgamation of the former facility operations manager left vacant when Stacy Paulsen was named director of recreation and culture, and the former events and marketing position previously filled by Paul Heywood, who now serves as the building and bylaw services manager in Cranbrook.
Congratulations to you, Glen!