By Ashley Peacock, CVP
In the age of a global pandemic shutting down many businesses and events to keep people safe, venue managers as well as event planners and promoters are looking toward the future of live events and the light at the end of the tunnel. Although many executive and top level leaders in venues must travel and work from the road periodically, many venue managers have found themselves and most, if not all, of their staff working remotely for the first time. They are navigating new waters in an industry that has largely always taken place in person.
No one person can shoulder the burden of managing an entire venue themselves, so those fortunate enough to still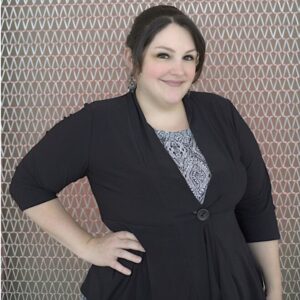 be working must band together to keep their team afloat. Most teams are still learning and adapting to these changing circumstances daily to find ways that work best for them and their events. In order to do this, many of us who have never had the opportunity to work remotely are having to quickly master a skill that can take a lot of time and effort to truly hone. There are a multitude of articles and webinars available online which can teach methods and best practices but figuring out how to bend these ideas to work for our face to face industry can be difficult. Not every tip will work well for every venue, but below are some gathered from various venue professionals who have been kind enough to share their experiences thus far in remote venue management.
Set up a designated workspace for yourself.
To echo many other articles on remote work, it is imperative for most people that they set up a workspace of some kind, or even get dressed for work, in order to get in the right headspace. If you can, make it separate from your normal home relaxation and entertainment spaces or even set up in a private room where you can keep away from distractions during working hours.
Use a remote desktop if you can.
There are many remote desktop applications out there like Team Viewer and Google Remote Desktop which allow the user to view a computer they can't physically access from a screen at home. Be sure to check with your venue's information technology or risk management departments first to ensure this is allowed and done safely per your organization's policies.
Know your important websites URLs and log-in information.
Especially if you are unable to access your work computer remotely, it is imperative to know the website link and your log-in information for all sites required to get your work done. Much of venue and event management software is cloud-based and accessed online, so thankfully this is very conducive to being able to continue work from home computers and devices without necessarily needing to access a work computer remotely.
Feel free to take breaks throughout the day.
Many of us in this industry are inundated in work constantly when we are physically in the venues and continue to be available 24-7 when not there as well. Take advantage of working remotely to be available by phone or email, but still taking that time to step away from it when you're not being called on. Don't feel like you have to sit down at your computer exactly at your work start time and stay there until close of business. Make sure to get a lunch and take a long one if you can. Go for a walk around your neighborhood block with physical distancing or spend some time in your backyard when weather permits. Take time to play or read with your kids if you are at home with them. Having that time to breathe away from work will help to clear your head of stress so you can go back to work more productively again.
Let your venue clients and partners know what is going on.
Obviously you don't want to air any of your organization's dirty laundry, but be transparent where you can. Let them know if you are working from home and apologize for any potential delays in response. Make them aware of any weird schedules that may inhibit communication temporarily due to circumstances like furloughs or layoffs. Be up front with them about exactly who they need to get ahold of when you are unavailable and provide them contact information.
Don't quit booking your venue and advancing events.
Seeing your calendar booked full of events in the future can provide hope for a path forward as well as ensure revenue returns. Most clients want this too, and they are happy to continue planning future events.
Stay connected with your coworkers.
Whether you're checking in on the ones not currently working or keeping in a groove with those who are, make sure not to lose your connections. Group texts are an easy way to achieve team communication as well as the multitudes of tools out there like Microsoft Teams, Samepage, and other applications which allow you to communicate in a way that works for your team. Staying connected with your coworkers will help keep business moving while booking and advancing events as well as maintain a sense of normalcy for all involved.
Do some professional development and networking in your down time if you feel up to it.
Everyone is coping with this quarantine in their own way. Those who are feeling up to it, regardless of whether they are still working remotely, should consider doing some professional development and networking with this newfound downtime. Organizations like IAVM, CSPI, IAEE, MPI, USITT, and so many others are offering webinars and training free almost every day. Many of these even qualify as credits toward professional designations if you are registered to do so. Companies such as Ungerboeck Software International, EventBooking, Cvent, and many more are offering industry summits, webinars, networking happy hours, and even free or discounted certification and training programs in event industry software and fields. Don't worry if you're not ready for this yet – but keep it in mind to add on when you are!
If you have other tips for how to do your best work while going remote in venue management, please feel free to comment and add it here for others.
Ashley Peacock, CVP, is Senior Event Services Manager of ASM Tulsa – Cox Business Convention Center in Tulsa, Oklahoma.