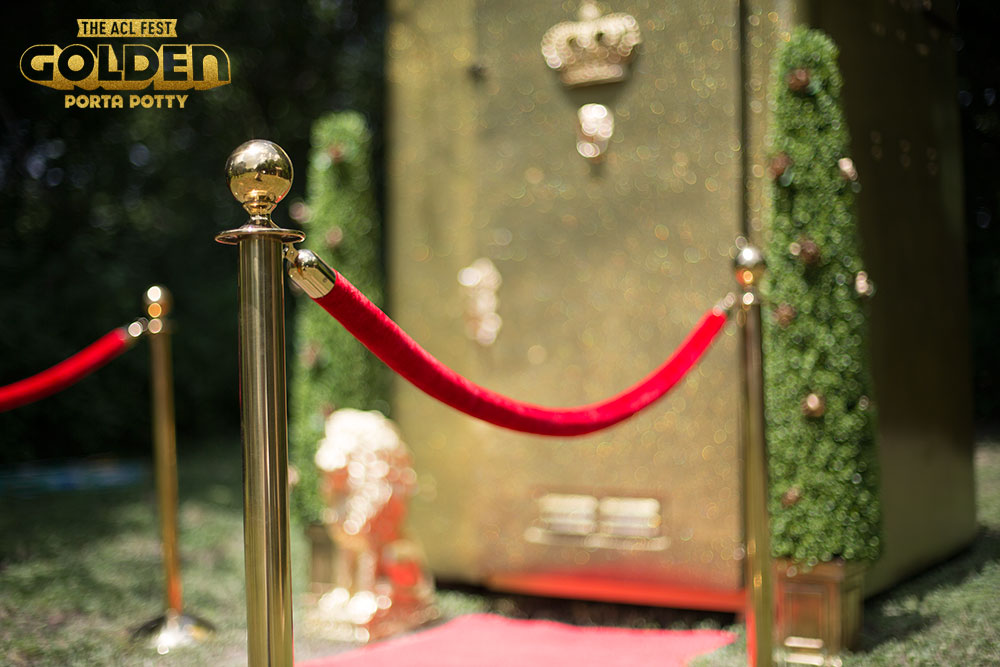 The Austin City Limits Music Festival is offering something of Willy Wonka magnitude—a golden toilet.
This crowd jewel of portable relief comes equipped with air conditioning, a phone charger, a TV, and so.much.gold.
The Golden Porta Potty will only be available to six winners who receive 10 free potty passes and 10 free single-day tickets to the festival. Be quick, the winners will be announced tomorrow, July 16.
Having my own restroom at event? Now, THAT'S the ultimate guest experience!
More info can be found in the video below, and you can enter at www.aclfestival.com/gpp.
(Image: Austin City Limits Festival. H/T: The Dallas Morning News)