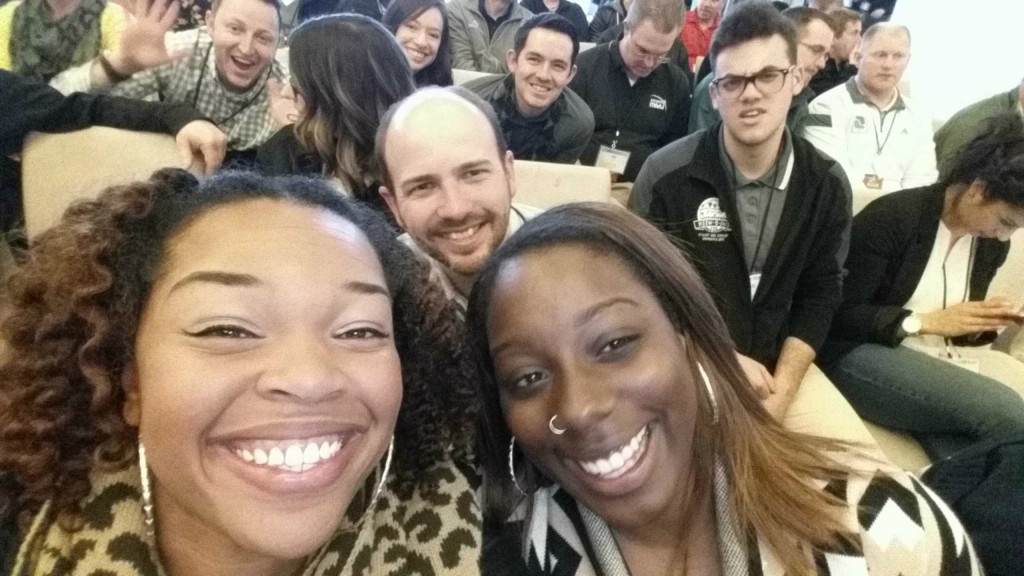 Several students attended our GuestX conference March 1-3 in Dallas, Texas, and found the experience valuable. Brandie Jenkins (left, in photo), a student at Kennesaw State University, provided the following thoughts about the conference.
I am currently a part-time, student employee for Kennesaw State University's Sports & Entertainment Park in Kennesaw, Georgia, for an organization called Night Owl Productions. Night Owl Productions is a very unique work experience in which we are a majority student-lead organization. We host an array of different events such as our annual Owl-O-Ween hot-air balloon festival, the World Rugby Women's Sevens Series, collegiate soccer and lacrosse games, concerts, and our recent addition, the two-day Shaky Boots country music festival coming May 16-17. With that being said, we as students are able to gain experience working in departments such as hospitality, event/guest services, and productions, as well as facilities.
Each year, we as part-time students are given the opportunity to attend the annual IAVM VenueConnect conference to gain a better knowledge of the ins and outs of an entertainment venue while also getting a chance to network with companies and organizations that are often beneficial to us when we graduate. However, the GuestX conference was my very first IAVM conference, and I must say it was an amazing experience!
I first heard about GuestX because of my new job title as the event services lead that I obtained in August. At the beginning of January, my colleague and I came to the conclusion that we just were not fully satisfied with the amount of knowledge we had in our department so we began looking up different conferences that would be beneficial. We soon discovered the newfound GuestX conference, geared specifically toward any and everything guest services. After browsing through the guest speakers and the topics at hand, we knew we were sold and thought PERFECT!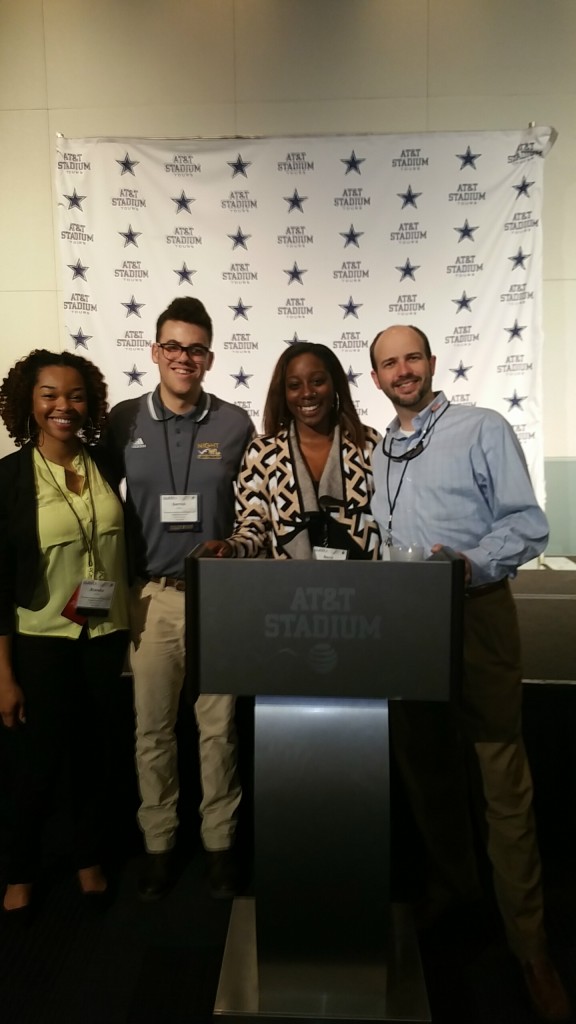 Even though GuestX was my first conference, I still believe the agenda and overall course of topics for the conference were very informative not only to me but also for everyone else in attendance. My favorite session was Jennifer Blackmon's "Memorable Customer Service." Although her session was two hours, she was such an intriguing speaker that she kept everyone engaged with her witty, charismatic attitude and approach to presenting information. I'm huge on customer service, not only how I show customer service at my job but also how I receive customer service from people and places I come into contact with on a daily basis. I'm always looking for ways to elevate my customer service skills by "wowing" the fans as much as possible, and Jennifer's take on making the customer's experience a unique and personal one helped me to see how I can take the experience from just "nice" to a memorable one with ease.
My favorite aspect of the conference as a whole was definitely the AT&T Stadium tour! I had heard great things about the stadium but to get a behind-the-scenes, personal tour was by far the most memorable moment of the conference and I think everyone else can agree with this. I think the tour was the perfect ending to a great conference, and the food provided was unique in its own. The menu consisted of buffalo chicken bites on top of creamy white cheddar mac-n-cheese along, mini tacos, fried Wonton shrimp dipped in orange sauce, and an array of of delicious bites. I was more than impressed with the conference overall and I hope that I will get a chance to attend next year to see what new aspects you all come up with!