By Sue Oxarart
ASM Global-managed Toyota Arena has announced the position of general manager has been filled by Gus Le Grand, who took on the day-to-day duties on March 20. "We are pleased to welcome Gus to Ontario and look forward to his expertise in managing our entertainment venue," said Michael Krouse, Regional Vice President of ASM Global. "His experience in the live entertainment industry as well as the food and beverage sector will benefit the guests of Toyota Arena."
Le Grand has over twenty years of accumulated experience in the Hospitality and Entertainment industry.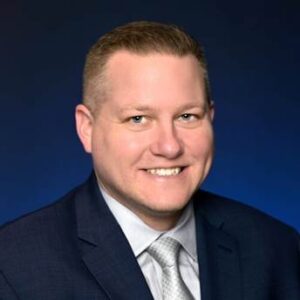 His passion for the business began when he moved to Maryland from Wisconsin at the age of twenty-one. Through hard work and dedication Le Grand obtained a management role and became the Assistant General Manager at Ram's Head Live! Within this position he managed an astounding 300 employees while handling all scheduling, inventory, and day to day operations. In this capacity, his passion for the industry and customer service became glaringly evident.
Within six months Le Grand was promoted into the role of General Manager where he played an integral role in Ram's Head Live!'s $2.8 million-dollar annual revenue. Most recently, he was at Live! Casino Hotel in Hanover, MD. His love for music and people drives him daily to help others to succeed.
Le Grand is active in mentoring others to reach their full potential. he will relocate to Southern California where learning about the region that will be his new home, the arena, and getting to know the guests of Toyota Arena will be his top priorities.
Sue Oxarart is Director of Marketing and Communications for the Greater Ontario Convention & Visitors Bureau / Ontario Convention Center.