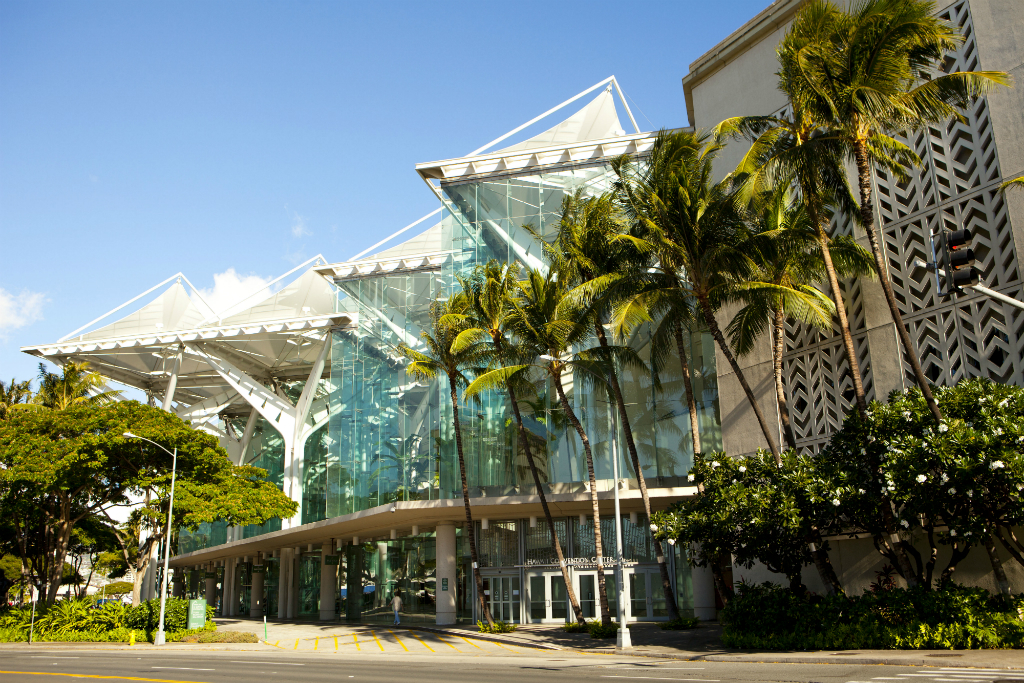 We love to mention when our members are in the news, and since the 2014 International Convention Center Conference begins tomorrow, this is the perfect time to point out a great article in the October issue of Convene that focuses on convention centers.
"When a convention center transitions to a new management organization—from a public authority to a third-party company, a third-party company to another third-party company, or some other variation—lives and livelihoods hang in the balance," Christopher Durso wrote in "Convention Centers Under New Management." "And not everyone is receptive to a new leadership culture."
The article features IAVM members Teri Orton, general manager of the Hawai'i Convention Center; and Brad Gessner, CFE, senior vice president and general manager of the Los Angeles Convention Center. Orton and Gressner—along with managers from the Pennsylvania Convention Center and the Savannah International Trade and Convention Center—discuss such topics as why they took the job, turnover, meeting the staff, and managing transition.
"We actually retained 98 percent of our staff here [from SMG]. We have just over 75, close to 80 employees. That was a blessing for me, being new to facility management, to have the existing staff here—that most of the employees have been here since the building opened," Orton said. "The building has been open 15 years, so that says a lot. I looked at it as a positive for me because they knew the facility. I opened my mind to learning as much as I could from them."
You can read the complete article on Convene's website.
(Image: Dana Edmunds)