By Teddi Anderson
The Hawai'i Convention Center welcomed 1,200 participants for the Hawai'i Prayer Breakfast on May 7, 2021. It was the Center's largest in-person meeting since the start of COVID-19 pandemic health and safety
restrictions in March 2020. The breakfast included state and local leaders, as well as noted speakers Dr. Tony Evans and Priscilla Shirer.
The Center has implemented industry-leading health and safety measures led by ASM Global's comprehensive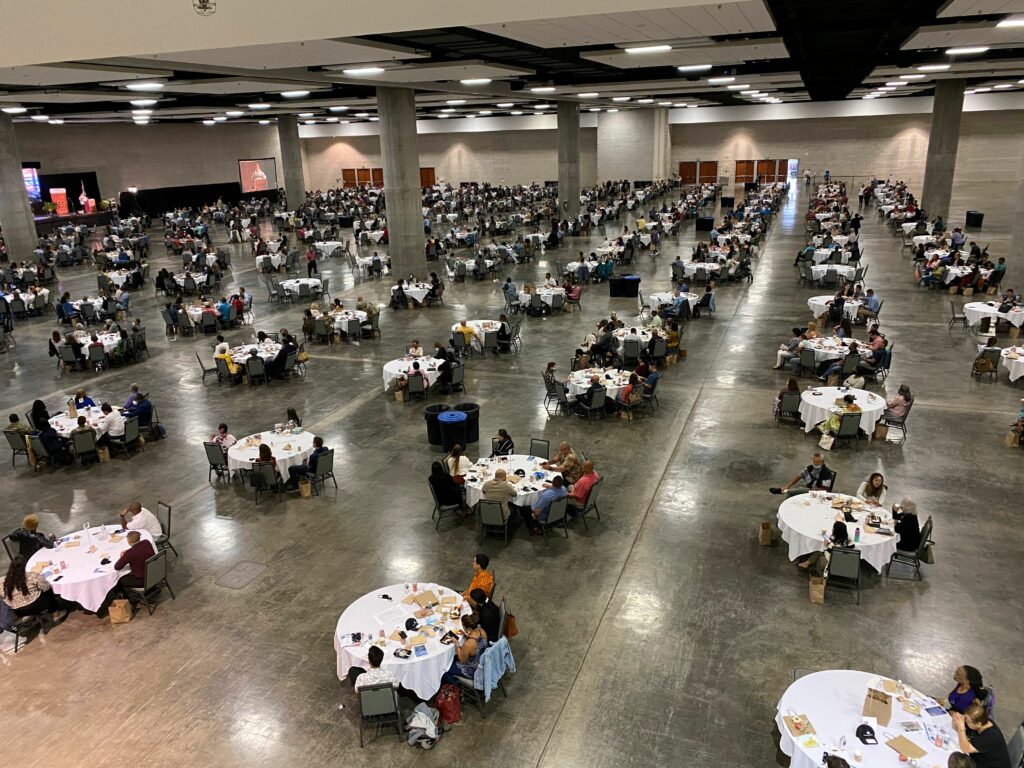 Venue Shield program. This includes health and safety technologies, new food and beverage options, revised layouts for socially distanced gatherings, and extensive staff training. During the breakfast, the Center's Exhibit Hall featured socially distanced tables, as well as freshly made, individually packaged meals, with staff and guests observing PPE guidelines.
The City & County of Honolulu eased COVID-19 restrictions for the island of O'ahu to allow for select gatherings, meetings and events under the Tier 3 reopening strategy. Tier 3 allows venues such as convention centers, third-party conference room providers, and banquet halls to host low-risk structured events.
Teddi Anderson is President, TLC PR.