After an extensive nationwide search Mac Campbell has been promoted to Deputy Director for the Baltimore Convention Center.
In his previous role as Director of Client Services, Campbell was a key member of the senior executive team. As a leader Campbell is committed to staff development, safety, customer service, and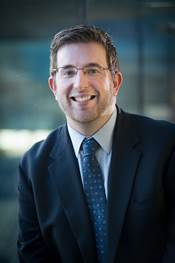 sustainability. His expertise in venue management was honed during his work with Strathmore Hall in Bethesda, expanded upon in his previous role at the Convention Center, and heavily influenced by his participation in industry associations.
On June 21, Campbell was named as a recipient of the 2017 Pacesetter Award by the Events Industry Council. He was nominated for this national honor by the International Association of Venue Managers (IAVM) where he served as the chairman on the Young Professionals Committee from 2014-2016. In August of this year Campbell will begin serving on the board of IAVM. The presentation of the Pacesetter Award for Emerging Leaders will be presented in October of year.
In his new role, Campbell will be overseeing the day to day operations of the facility and supporting the executive director in developing the Center's strategy for continued success.
"This is a very exciting time for me," Campbell said. "Discovering that I received the Pacesetter Award by the Events Industry Council the day before learning of my new appointment as the deputy director for the Baltimore Convention Center is both an exciting and humbling experience. I've found a home in our industry and I hope that my work continues to make a positive impact here at the Baltimore Convention Center and in a city that we serve."
"I am excited to begin this chapter with Mac Campbell as deputy director," said Peggy Daidakis, executive director of the venue. "Mac is smart, innovative, and respected in our industry as an emerging leader. Like any good leader he believes in his people, the work, and our mission of being the best convention center in the country."