By Dale B. Stark
Hennepin Theatre Trust announced that veteran performing arts center executive Todd Duesing will be the organization's next President and CEO, an appointment made by the Trust's Board of Directors following a national search for the key role in leading Minneapolis' civic and cultural sectors. Duesing is currently the Vice President and Chief Operating Officer for Cincinnati Arts Association (CAA), the nonprofit organization that oversees the programming and management of the Aronoff Center for the Arts in downtown Cincinnati as well as the Cincinnati Music Hall. Duesing replaces Mark Nerenhausen, who announced his retirement earlier this year following a more than 50 year-long career in performing arts center leadership.
"Todd Duesing is a proven, visionary, and thoughtful leader who brings tremendous experience in driving economic development and prosperity through the power of the performing arts—including touring Broadway—in a decades-long career of arts leadership in Cincinnati," said Andrea Mokros, chair of Hennepin Theatre Trust's Board of Directors. "The successful national search provides further evidence of Hennepin Theatre Trust's growing national presence, and Todd's leadership in Minneapolis will build on the foundation and values set by Mark Nerenhausen, whose guidance and vision cemented Hennepin Theatre Trust as one of the nation's leading performing arts centers."
"Minneapolis is known across the nation as a city that invests in and harnesses the power of the arts to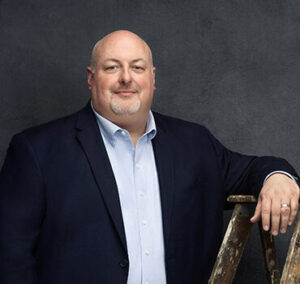 drive the economy and advance the vitality of communities across Minnesota," said Duesing. "Thanks to the leadership of Mark Nerenhausen and the Board of Directors, Hennepin Theatre Trust is uniquely positioned as a driving force of energy in downtown Minneapolis while ensuring equitable access to the arts for people across the state. I am eager to begin working with the team at Hennepin Theatre Trust to continue to define and expand what it means to have a thriving performing arts center in the heart of the city. Together, we're going to make the Hennepin Theatre District a bright star in the Bold North."
"Todd Duesing is a leader that has proven experience in developing events and programs that bring in visitors from across the world to enjoy the arts in his community," said Melvin Tennant, president and CEO of Meet Minneapolis. "Following a nation-wide search, Todd is the right leader for Hennepin Theatre Trust as the organization continues to advance as a destination performing arts center."
Duesing began his career in arts and entertainment management in 2000, serving as Director of Operations for Music & Events Management, Inc., the largest promoter of live entertainment in Southwest Ohio and a subsidiary of the Cincinnati Symphony Orchestra. Duesing oversaw the operations of the Riverbend Music Center amphitheater and the historic Taft Theatre in Cincinnati, as well as the Tall Stacks Music, Arts & Heritage Festival in both 2003 and 2006—a major festival drawing more than one million attendees over five days—Pepsi Jammin' on Main and the Cincy-Cinco Latino Festival.
Duesing has served in leadership roles at CAA since 2007, serving as the Director of Operations and later as the Vice President and Chief Operating Officer, responsible for strategic planning and business operations. Each year, CAA presents a diverse schedule of events; serves upwards of 600,000 people in its venues; features the work of local, regional, and national artists in the Weston Art Gallery; supports the work of more than one dozen resident companies; promotes life-long learning through its education programs, which are diverse, multidisciplinary, accessible to all ages and cultural groups and have reached more than 1.8 million students; and presents Broadway in Cincinnati, partnering, as does Hennepin Theatre Trust, with Broadway Across America to bring the best of Broadway directly to the community.
Notably, Duesing personally led the years-long effort to secure Cincinnati as the host for the World Choral Games in 2012, working directly with the World Choral Games Congress, a nonprofit based in Frankfurt, Germany. Following a competitive bidding process with 20 other cities across the globe, the Cincinnati region hosted more than 250,000 at the 2012 event, Cincinnati's largest convention to date, generating an estimated economic impact of $72.5 million.
"Hennepin Theatre Trust has made an excellent choice for its next President and CEO," said Stephen A. Loftin, President of the Cincinnati Arts Association. "It has been my honor to work alongside Todd for more than 15 years, and while Cincinnati will dearly miss him, I look forward to seeing all that Todd will accomplish in Minneapolis, a city that I have long admired for its deep and long-established commitment to the arts."
Mark Nerenhausen announced his retirement earlier this year following a more than 50 year-long career in performing arts center leadership and, most recently, positioning Hennepin Theatre Trust for its next era by securing the full titles to the historic Orpheum, State and Pantages theatres. As Hennepin Theatre Trust's only second President and CEO, under Nerenhausen's leadership, Hennepin Theatre Trust grew from a fledgling steward of three historic theatres in downtown Minneapolis to a nationally-recognized performing arts center that generates an annual economic impact of $120 million, provides a platform for hundreds of Minnesota artists in the heart of the Hennepin Theatre District, works with thousands of high school students every year and advances the cultural and economic vitality of Minnesota.
"It has been my honor to advance the vitality of Minnesota through the power of the arts as the leader of this incredible organization," said Nerenhausen. "I feel confident that, aided by the passionate, dedicated and thoughtful professionals at Hennepin Theatre Trust, Todd will continue to propel Hennepin Theatre Trust as the driving force of entertainment and culture in Minneapolis, benefiting our communities for generations to come."
Duesing will begin his role on July 10.
Dale B. Stark is Public Relations Manager for Hennepin Theatre Trust.
Photo from Hennepin Theatre Trust.