Heymann Performing Arts Center, a Lafayette, Louisiana-based 2,100-seat venue, has selected Ungerboeck For Performing Arts to help digitally transform its businesses customer relationship management, performance operations, financial accounting, and reporting needs.
"We may not be located in New York City, but we have all the complexity of venues in larger markets," said Brian McGrath,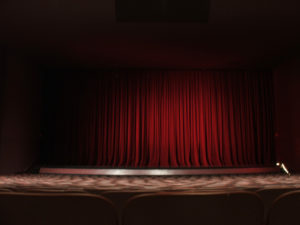 Heymann's general manager. "For example, we've created unique pricing and rate structures that help us better cater to our customers, making it easy to do business with us. As a result, our event pricing, contracts, and billing needed to be done in Excel sheets. That was not a sustainable solution. After reviewing several packages, we found that Ungerboeck addressed our businesses needs without customization or workarounds."
Manish Chandak, President and CEO of Ungerboeck added, "We are very excited to welcome Brian and the team to the Ungerboeck community. Only 30 days into their onboarding, Heymann is up and running and already benefiting from their digital transformation.