By R.V. Baugus
The Hong Kong Convention and Exhibition Centre (HKCEC), under the leadership of Managing Director Monica Lee-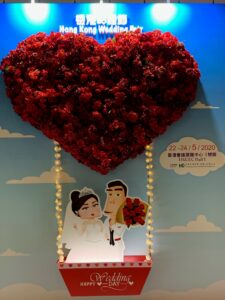 Muller, has taken the proverbial "one small step for man, one giant leap for mankind" as it relates to the public assembly venue world as the facility opened its doors with the first exhibition since the outbreak of COVID-19.
The event, the HK Wedding Fair, is a consumer exhibition that occupies 12,000 square meters and is attended by but as Monica said, "It is a good start."
Yes it is, and we look forward to reporting on more such instances as these as our industry slowly but eventually surely builds back to its intended use.
Oh, and congratulations to all the brides and grooms!