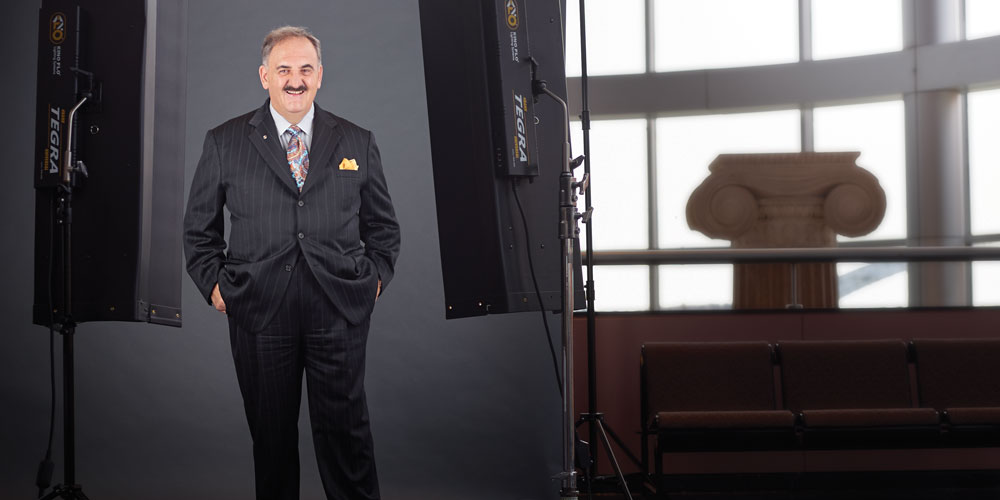 As the IAVM Foundation begins a new fiscal giving year, it gives me pleasure to work with Sarah Rogers and the Foundation Board of Trustees on a challenge grant to honor my friend, Joe Floreano. My company, VenuWorks, is pleased to announce a $5,000 lead gift as part of a matching challenge for the Joseph A. Floreano Scholarship + Internship Program to raise $50,000 from May thru September.
Joe was one of the first people I met back in the 1970s when we were known as IAAM—the International Association of Auditorium Managers. If you ask any of the old-timers from District III, they will probably tell you the most fun they have ever had at a District Meeting was when Joe hosted in Sioux Falls, South Dakota. The attendee gift that year was a lacquered buffalo chip nailed to a varnished board…yes, that kind of buffalo chip. The "gift" held a unique place of honor in my garage for many years.
The Joseph A. Floreano Scholarship + Internship program was established after the passing of Joseph A. Floreano, CFE, a long-time IAVM member, Foundation Trustee, and the first-and-only Honorary Chairman of the Foundation Board of Trustees. Floreano was known for giving selflessly in both time and money to worthy industry causes. His leadership was aspirational and he took great pride in mentoring and supporting the advancement in the development of the Foundation's Build an Amazing Future campaign but also became the inspiration as he truly resembled and embodied everything it stands for. The contributions Floreano made to the Foundation are immeasurable and he will forever leave a mark on the Foundation.
This new fundraising initiative will be a matching challenge to my industry friends and colleagues to support and honor our friend, Joe Floreano. To join me with your support, please visit www.classy.org/scholarships.
Joe was a friend and a true leader in IAVM. It just feels right to honor him with a gift to the IAVM Foundation, which was and is dear to both of us. Joe believed in the Foundation and felt it was worthwhile of his efforts. I hope you do as well.