By Mark Herrera
The reality of the event industry is one of unrelentingly disruptive change. This change is happening at an unprecedented pace. Venues of all types must successfully adapt and operate under a set of rules and expectations that are constantly in flux based on the current health crisis. The challenge of this disruption has posed an economical and physical risk but out of this we will see how resilient the industry is and embrace the growth opportunities.
IAVM, having significant influence in a global industry, has a civic duty to assure we provide safe, secure, and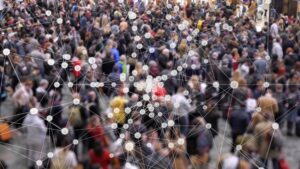 healthy environments within all public facilities where crowds assemble. We are an association with a mission to educate, advocate for, and inspire public assembly venue professionals, worldwide.
We are working collectively with all venue types, other organizations and associations to include suppliers, meeting planners, organizers and their respective leadership alongside the federal government and working groups tasked to gather data, poll the sectors, and conduct research as the industry moves toward recovery and identifying what the new "norm" will look like.
Event venues will follow medical and governmental guidance and not circumvent the science of any pandemic. All those working events will follow recovery written guides and remain flexible to assure all attendees to include event staff, suppliers, and planners are the top priority.
Top-line safety considerations for all venues are to allow healthy people to enjoy the facility and event; however, enhanced protective measures such as face coverings and hand washing stations will be more common. Managing the crowd density to assure that physical distancing guidelines are adhered to during ingress and egress will be heavily monitored with physical barriers strategically placed in areas where crowds can be controlled. High-touch surfaces will be identified and enhanced, and cleaning and sanitization will be part of the facility written protocols. Prior to attending all events messaging and communication with employees and guests to include signage on how to prevent the spread of germs will be a common practice. Facility design and touchless points of sale will be more common than before to avoid the transmission of any communicable disease.
IAVM has partnered with a Global Bio-risk advisory council considered as a division of one of the leading trade associations for the cleaning industry worldwide. Through this partnership all other venues can apply to a performance-based accreditation program that helps facilities demonstrate they have the work practices, procedures, and protocols to prepare, respond, and recover from outbreaks and pandemics as it pertains to deep cleaning and sanitization.
In conclusion, it is our goal to collectively come together and make every reasonable effort to provide a safe and healthy environment for those working or attending all events. Although there is no guarantee of a "zero risk" environment, we will continue to implement and measure a means to mitigate all risks associated with this health crisis and we will do it together.
As we move forward, events will not be date-driven and rather data-driven to assure we protect the most important asset, people.
Mark Herrera is Director of Education & Life Safety for IAVM. This article was published in smartmeetings.com.