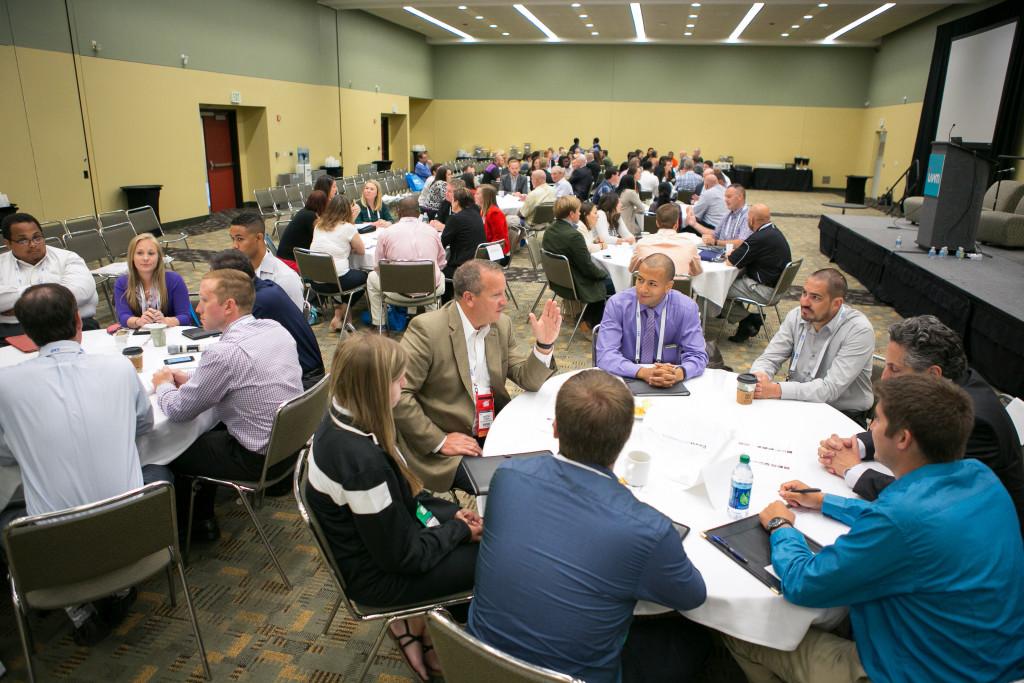 Like many others, I felt such a strong sense of belonging at the 2015 IAVM VenuConnect conference that I was disappointed it had ended so quickly. However, since then, I have had incredible opportunities to continue learning more about my industry from leaders whose footsteps I intend to follow.
In the last few months, I have shadowed and have set up informative interviews with multiple professionals from institutions and venues such as the University of Delaware, Citi Field, Stony Brook University, Prudential Center, MetLife Stadium, and Wagner College. These experiences have allowed me to see the operations of multiple collegiate and professional organizations, which I can bring with me as I begin my new job as the operations supervisor at the VenuWorks Bridge View Center in Ottumwa, Iowa.
IAVM conferences are great ways in which young professionals can demonstrate their passion, gather knowledge, and prove their commitment to the industry. For me, it led me to my new job within VenuWorks and it has allowed me to become involved with the Young Professionals Committee where I'm able to promote the industry I'm so passionate about while creating networking and educational opportunities for myself and the members of our group. In addition, the conference gave me the opportunity to become a trained crowd manager, which I can proudly display on my resume and LinkedIn profile.
In the sports and entertainment industry, things are never quiet and being a member of IAVM I have multiple outlets to ensure I continue the upwards climb in my career. I have become a mentee in the Mentor Connector Program, and I soon plan to check items off my checklist to pursue my Certified Venue Professional designation. To all college students and/or fellow young professionals contemplating whether or not to join IAVM, attend a conference, or become further involved by joining a committee, I hope my article can help you see all that IAVM can offer you and more. Trust me, your future self will thank you.
(Image: Orange Photography)