Chuck Steedman, COO, AEG Facilities, announced the appointment of Hugh Lombardi as general manager of the AEG Facilities-operated Target Center in Minneapolis, Minnesota. In addition to serving as general manager of Target Center, which just completed an 18-month, $145 million renovation, Lombardi will have cross functional responsibilities serving as a regional vice president of AEG Facilities where he will oversee other venues in the AEG Facilities network, as well as assisting with other initiatives undertaken by the company.
It was also announced that Target Center's David Schmid was promoted to assistant general manager Target Center, and Tom Reller has been elevated to regional director of operations for AEG Facilities.
"We are thrilled to have Hugh join the AEG Facilities and Target Center team in Minneapolis," Steedman said. "Hugh brings a great depth of knowledge and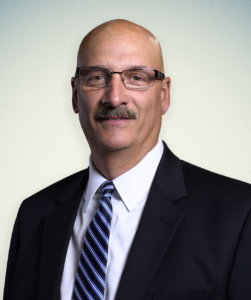 industry experience and will play a key role in the continued success and stellar reputation of one of the country's premier destinations for sports and entertainment. His documented success in all areas of venue management will be a real asset for the Target Center and AEG Facilities."
In Lombardi's new role, he will be responsible for the management of all of the newly renovated arena's business operations, the creation of new events and the development of new revenue opportunities for the multipurpose 20,000-seat sports and entertainment arena which serves as the home to the NBA's Minnesota Timberwolves and WNBA's Minnesota Lynx. Lombardi will activate numerous AEG Facilities' proprietary initiatives including AEG S.A.F.E., AEG 1Source, AEG 1EARTH, AEG 1Force, AEG Encore and AEG Energy Services, in addition to working closely with AEG Global Partnerships and other divisions of the company.
"I am looking forward to working with the great group of professionals in Minnesota with AEG Facilities," Lombardi said. "Target Center is an incredible facility and I am excited to continue to build upon the success they have created."
Prior to joining AEG Facilities and Target Center, Lombardi spent the last 16 years in executive roles and as general manager for numerous arenas around the country, including Oklahoma City's Chesapeake Energy Arena, home to the NBA's Oklahoma City Thunder and the adjacent Cox Convention Center, Boston's TD Garden, home to the NHL's Boston Bruins and NBA's Boston Celtics, and in Nashville, at the Bridgestone Arena, home to the NHL's Predators.