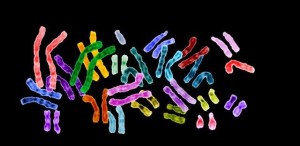 Score one for Houston as it becomes the first United States destination to host the Human Genome Meeting in 2016, an accomplishment made possible through joint efforts by the Greater Houston Convention & Visitors Bureau and the Texas Medical Center.
The high-profile medical conference is organized by the Human Genome Organisation and will take place June 12-14, 2016. The meeting is expected to attract 1,000 health care professionals, physicians and researchers from around the world. The meeting was started several years ago to assist the Human Genome Project map the genome. Today it is a large scientific conference for all genetic and genomic researchers and a platform for industry partners, biotech companies and pharmaceutical companies.
The Texas Medical Center and GHCVB acknowledged that bringing the meeting to Houston is part of an overall strategy to host more medical meetings and trade shows. The same partnership is bringing the new Medical World Americas to the city beginning in April 2014.