Last week, we spoke with Howard August Wheeler, better known as H.A. or "Humpy" Wheeler, the former President and GM of Charlotte Motor Speedway, and one of the premier auto racing promoters and venue managers in the industry. IAVM's venue managers attending the upcoming International Convention Center Conference, Oct. 3-5 in Charlotte, NC will have the pleasure of hearing Humpy give the opening keynote at the conference. We wanted to take a few minutes and get a "sneak peek under the hood" before the conference begins. With two weeks left before registration closes, there's still time to make your plans and hear Humpy in person. It's certain to be an amazing experience you won't want to miss.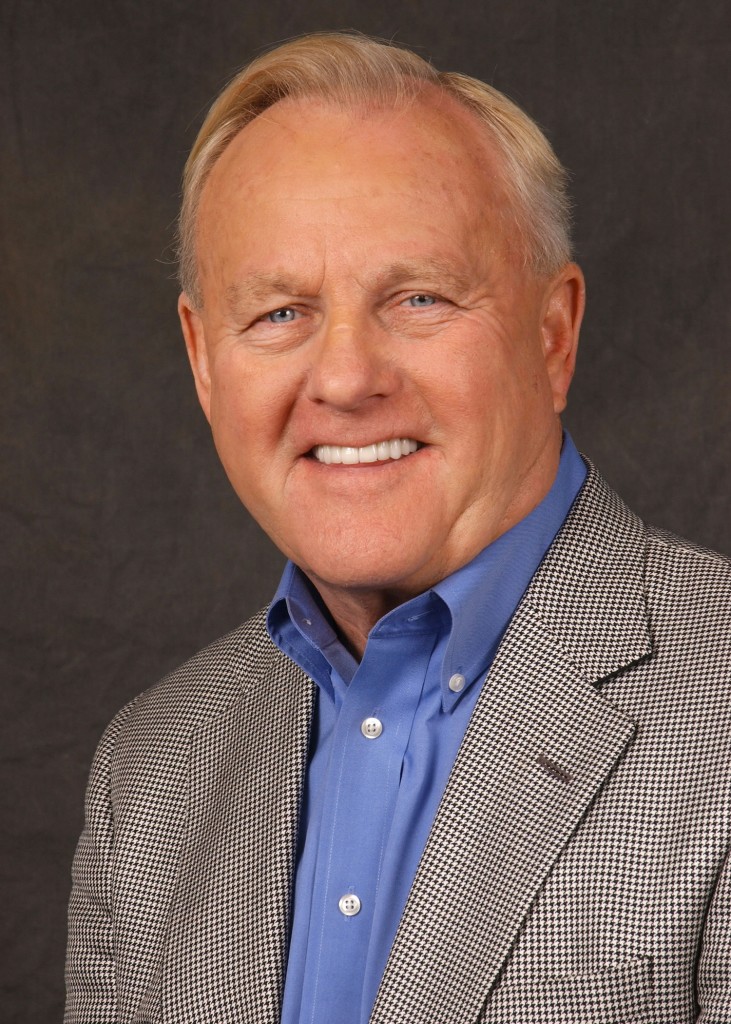 You may be a bit biased having worked in Charlotte, but if you had to choose your favorite speedway/venue in the world where would that be and why?
Humpy: My favorite track was one I ran in my twenties — the Robinwood Speedway in Gastonia. Built for midgets, it was a very high banked, fast quarter mile with great red clay. We ran inexpensive stock cars and filled the place every week. The action was tremendous. Unfortunately, its success spelled its doom because we blocked the road in front of the hospital an hour before and after the races. I wish I could duplicate it now. For what I call "big time" tracks I guess I like Richmond because it is smaller — 3/4mile — and tight with plenty of action. Daytona and Talladega are also great action tracks.
What amenities do you see as being the most critical to a good customer experience whether it's at a race, in a stadium or even in a convention center?
Humpy: Amenities…wider seats…from the old 18 inch to 22 inch. I came up with the idea of the big screen TV for Charlotte and it really works. As tracks cut down on the number of seats traffic flow will improve. I see Daytona and Charlotte becoming 100,000 seat venues; Richmond, 80,000. Better restrooms, everything more comfortable.
Quicker dry time when it rains and why can't we run in the rain? We can. We will see hypalon tarps over the grandstand and pit road. Let her rain. We have the tires now that will enable us to do it. I used to run the Summer Shootout in the rain at Charlotte. Paul Newman showed me what you need to do to run a car on the oval in the rain.
How has NASCAR and the auto racing industry made the leap into the hearts and minds of mainstream America? How has sponsorship from some of the world's largest companies contributed to racing's success and awareness?
Humpy: NASCAR has been more aggressive than any other sport in the sponsorship realm because most other sport receives that money via TV. Until recently NASCAR has gotten little TV money compared to other major sports, but that has changed with the new FOX/NBC deal. Also, racing may be the last sport where the working man and woman go to the venue. PSLs, scholarships, etc. often preclude buying a ticket to major sports events today, completely knocking the dock worker, back hoe operator, working person out of the live gate. Not so with NASCAR. Go to a race and you would think you were at Lowes on Saturday morning. I also believe that mainstream America loves NASCAR because the athletes are so accessible. Can you imagine interviewing an NFL quarterback after he threw four interceptions? Also, the events are colorful, often full of drama with lots of action. NASCAR is working hard to make the cars easier to pass for even more action.
Formula One Grand Prix seems to be taking hold in the U.S. as well. How do NASCAR and Grand Prix differentiate themselves to their audiences?
Humpy: FI has had a tough time in the US up until Austin and that event was extremely well done and successful. We are trying our best to get a date for our street course at Port Imperial on the Hudson in NJ (exactly where the Miracle on the Hudson plane stopped). With NYC in the background it is a fantastic site. We are trying for the third week in June next year. I think as they tweak the rules so you can have some passing the drama is returning to F1 and it certainly could be a factor in American motorsports.
Where do you see the next evolution in the racing industry coming from? Will it be in the cars and drivers, the raceway facility itself, or the experience that the viewer has via technology?
Humpy: The next NASCAR evolution will be global TV if we change the rules and run some races at the new, best facilities in the world like Abu Dhabi, Malaysia, Beijing, etc. If NASCAR solves the aero push problem the races will dramatically improve. Aero push enables the lead car to get in clean air and take off and makes it very difficult to pass.
How can a venue manager use creativity to enhance the performance of their staff?
Humpy: Creativity is the key to success to any venue. Have creative meetings when NO idea is a bad one. Creativity can be forced by practicing it weekly. You don't have to be creative…you just have to learn to recognize creativity.
We certainly hope you enjoyed this glimpse into the world of NASCAR and auto racing. Don't miss Humpy in person at ICCC. Register here!