The International Association of Venue Managers has named Kathryn Eades as the new Director of Development for the IAVM Foundation. Eades joined the staff March 14, 2018 and will work with Brad Mayne, CVE ,IAVM President & CEO, Stephanie Curran, CVE, Chair of the IAVM Foundation, and the Board of Trustees to implement a variety of fundraising strategies and initiatives, as well as increase awareness of the IAVM Foundation.
"Your IAVM Foundation is fortunate to have Kathryn Eades as our Director of Development," stated Mayne. "Kathryn brings 11 years of non-profit experience in fundraising, event planning, marketing, and volunteer recruitment to her new position. she will be meeting this week with the Board of Trustees, and following the Trustees meeting, will be announcing the initiatives that will drive our fund raising efforts for the foreseeable future."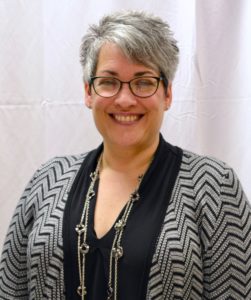 Eades comes to the Foundation from Hobbs, NM with a strong background in non-profit development, having worked for United Way of Lea County as Campaign, Events and Marketing Director and University of the Southwest as Development and External Relations Coordinator.
"The Board of Trustees is excited to welcome Kathryn Eades as the Director of Development for your Foundation," said Stephanie Curran, CVE, Chief Executive Officer for Spokane Public Facilities District and the Chair for the Foundation Board of Trustees. "Kathryn's experience in not for profit organizations made her our choice from the multiple applicants we reviewed and interviewed. The Board of Trustees will be working closely with Kathryn to provide a positive return on the investments our donors make in support of our industry."
Back in the DFW area after many years, Eades noted that she is happy to be back among family and friends, having been raised in Richardson, Texas, a suburb of Dallas. "I'm so excited to be beginning this journey with the IAVM Foundation and look forward to working with its wonderful staff and membership to continue to strengthen the Association, all while once again living near people close to me." said Eades.
With a BA in Marketing and Advertising from Texas Tech University, she rates one of her biggest accomplishments as raising $1.1 Million for the United Way of Lea County in one fall campaign season.
The mom to two daughters, Rachel and Hilary, Kathryn enjoys spending time with family, painting, arts and crafts, reading, gardening, and antiquing. She is looking forward to discovering new favorite places and the new experiences in store for her in the Dallas area.