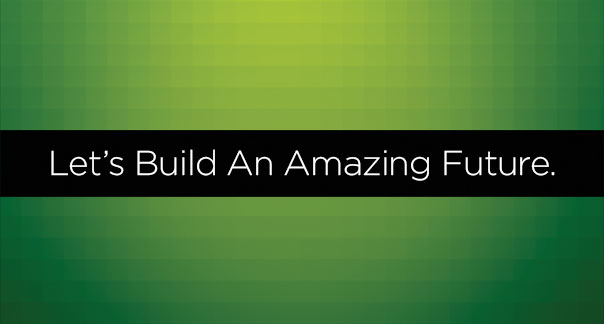 Two years have passed since I had the opportunity to participate as a student volunteer at the Venue Management School in Oglebay and VenueConnect 2012 through the IAVM Foundation. As I reflect on these two experiences, I'm flooded with only positive memories. I find it incredible that the Foundation could bring along people from different parts of the country with different interests, personalities, and lifestyles representing various universities while expecting them to work together for a week. Even with all of these contrasts, great things always come to pass.
I believe "Without a vision, the people perish." The opportunities through the IAVM Foundation will help any aspiring venue manager fulfill his or her vision. Through networking and seminars within various conferences, friendships are built, knowledge is gained, and a sense of community is felt among those in our industry.
Those friendships built not only stay within that week but progress as we develop in our careers. The encouragement and camaraderie from these friendships are still felt to this day and becomes infectious. The knowledge gained becomes a useful tool in broadening our growth within the industry and gives us the opportunity to make a positive impact within our venues. There's a sense of community in our industry where you can put strangers together with the same goals and see success. It's that same sense of community, where members are willing to assist other members selflessly. If it be for another member's expertise on a certain subject or to brainstorm an outcome of a situation, our members are there. Try it out yourself, and see the floodgates of benefits and success open.
Hence, I feel a connection to all IAVM Foundation student volunteers. Now as a Young Professional, I admire those students who have a vision of where they want to go in their careers. The ambition of others is what fuels me even more to take steps to fulfill my own vision. Taking action and initiative, such as participating in the IAVM Foundation, is enlightening. As a student volunteer, I loved hearing where other students wanted to go in their lives, and based off of working with them, I could see each person attaining his or her vision.
I believe any person who has any interest in the venue management industry must take advantage of the opportunities the Foundation has to offer. There is no other opportunity within our industry where you could meet some of the most talented and respected venue managers from throughout the world. This includes the most talented and respected allied members. Their experiences and knowledge is beneficial to anyone's growth within the industry and in your own personal life. As I look forward to the many new opportunities the Foundation is going to present in the upcoming months, I do look forward to meeting with the student volunteers. I know what it was like to be in their situation. Most importantly, I know what the Foundation has done for me, and I would like to help them take those steps so they could fulfill their visions, as well.
I would like to invite all students to start researching and applying to the various internships the IAVM Foundation provides. I have much gratitude to our members who encouraged me to these internships. You are the next generation, and the IAVM Foundation will prepare you for continual success in your careers.