Our dear friend, Peggy Daidakis, is in our thoughts and prayers at this time following the passing of her beloved husband, Joe, on August 18. After sending a message of condolence to Peggy, she wrote back to express her thoughts about the many years she shared with the love of her life and to express her appreciation to her many, many IAVM friends.
"Thank you so much for your kind note. You are truly aware of what I am going through, as I recall our conversations when your dear wife passed away.
"We both lost our best friends and soul mates. It is so surreal right now. Joe was very private about his battle with Lymphoma. He was supposed to beat it; but instead it beat him.
"I am blessed to have my family, friends,and colleagues to encourage me to have the strength to carry on.
"Joe and I knew each other for 47 years and were married for 37. He so enjoyed traveling with me to industry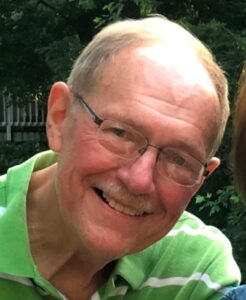 conferences, particularly IAVM. So many people expected to see him at the functions and expressed disappointment if he skipped one. Everyone enjoyed his company and he could always find some topic to connect with anyone at any time. I always found it amusing when he would be introduced as Joe Daidakis (instead of his name, Joe Werner). We were truly one – we did everything together, enjoyed our friendship, partnership,and love for each other. He loved so many things, but most especially the performing arts – opera, choral,and symphonic music and theater.
"I am fortunate to have a very close connection with his son and daughter and the grandsons here in Baltimore. My family and his were virtually one."
Joseph Louis Werner, Jr., beloved husband of Peggy Daidakis Werner; devoted father of Tracy Werner Rammacca and her husband Joseph David Rammacca, and Brian Joseph Werner; cherished grandfather of Andrew Joseph Rammacca, Michael Patrick Rammacca, David Louis Rammacca, Abigail Catherine Werner, Olivia Caroline Werner, and Grace Elizabeth Werner; dear brother of James Henry Werner.
Donations may be made in Joseph's name to Peabody Conservatory Opera department, Everyman Theatre, or BARCS, and would be appreciated.