By Mark Herrera, IAVM Director of Education
As we begin 2019, we must be aware that emergencies can happen anywhere at any given time and we must be prepared to act to prepare for emergencies in the event something unexpected happens. No one can guarantee zero risk; however, what we can guarantee is that we will continue to prepare, plan, and recover from crisis.
I would like to acknowledge and thank those organizations, to include Mexico, who requested Live Training on behalf of the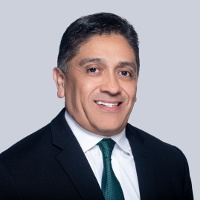 International Association of Venue Managers and provided their staff with training that is critical to awareness, crowd management best practices, and emergency preparedness.
We are also excited that many organizations below will be attending the Academy for Venue Safety & Security (AVSS) in San Diego, California on March 10-14. I look forward to continuing providing organizations with exceptional focus, performance, and control in extreme situations for 2019!
Here's to the organizations below who have taken pride in making every effort to provide a safe environment for all those attending events for 2019 and beyond!
• Association of Performing Arts Professionals Conference (APAP)-New York City
• Rocky Mountain Dental Convention Center-Denver, Colorado
• Charles Eisemann Center-Richardson, Texas
• State Farm Arena-Atlanta Hawks Staff-Atlanta, Georgia
• Congreso Nacional Ameref-Guadalajara, Mexico
• Levitt Outdoor Amphitheater-Los Angeles, California
• Dulles Expo Center-Chantilly, Virginia
• College Park Center UTA-Arlington, Texas
• Levitt Shell Amphitheater-Memphis, Tennessee
• Denver City for the Performing Arts-Denver, Colorado
• Levitt Amphitheater-Arlington, Texas
• California Presenters Conference- San Diego, California
• International Association of Exhibition & Events (IAEE)-Midwestern Chapter
• Greater Richmond Convention Center, Richmond, Virginia
• Levitt Outdoor Amphitheater-Dayton, Ohio
• Mesa Arts Center-Phoenix, Arizona
• Walton Arts Center-Fayetteville, Arkansas
• AMC Engaged Conference-Chicago, Illinois
• Oregon Convention Center-Portland, Oregon
• X-LIVE- Las Vegas, Nevada
• Cox Center-Tulsa, Oklahoma
• International Association of Exhibitions & Events-Austin, Texas
• Johnson Controls-Las Vegas, Nevada
• GSX-ASIS-Las Vegas Convention Center
• Anaheim Customer Advisory Board-Anaheim, California
For more information about AVSS or any of IAVM's live training, contact Mark Herrera at mark.herrera@iavm.org.
To find additional information about the training opportunities, please