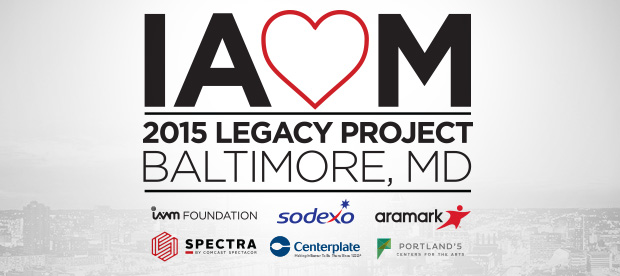 "The only thing you take with you when you're gone is what you leave behind." — John Allston
The IAVM Foundation Legacy Project offers you the opportunity to work together with your industry peers to leave a lasting legacy of caring and support in our host city.
As chair of the IAVM Foundation Legacy Project, I invite you to join us as we make a difference in the Baltimore community. We've teamed up with the United Way of Central Maryland for a "Stone Soup Event."
As the Stone Soup story goes, a stranger enters a village. After being told by all the villagers that there is no food to eat, he puts a pot of water on a fire to boil and places a big stone into the pot. The villagers grow curious. One by one, they begin contributing one ingredient each, until they have assembled a hearty soup for all to feast on.
The United Way movement was founded on this concept: that each one of us can give, advocate, and volunteer to improve conditions in our communities.
This year, with the record-breaking number of volunteers already signed up, VenueConnect attendees will be making over 200 casserole dishes that will create 1,600 individual servings and feed up to 125 families. This IAVM Foundation Legacy Project couldn't happen without your compassion for giving and serving others—thank you. It is not too late to join us. If you haven't yet registered, please contact Sarah Rogers with the IAVM Foundation to sign up.
I'd like to give very special thanks to our outstanding sponsors—Aramark, Centerplate, Portland'5, Spectra, and Sodexo. These companies already generously feed the spirit of the venues and communities they serve, and we are blessed by their willingness to step up and support the IAVM Foundation Legacy Project. To all of you, thank you—we admire and honor your servant leadership and appreciate your loyalty to IAVM and its members.
IAVM Foundation Legacy Project Event Details:
Event Location: Matthew A. Henson Elementary School
Date + Time: Friday, July 31, 10 a.m. – 2 p.m.
Bus Transportation provided for all attendees.
For questions regarding the project or to sign up, please contact Sarah Rogers at sarah.rogers@iavm.org.