Las Vegas. It's been called the "Desert Oasis", "City of Lights", and the "Entertainment Capital of the World," and it has been the star focus of many movies, songs, TV shows, newspaper articles, and more. For decades, Las Vegas has used entertainers to attract tourists, and to keep them coming back for more. Live music has been one of the biggest tourist attractions and has been instrumental in the growth of the city, as well as the venues that call it home.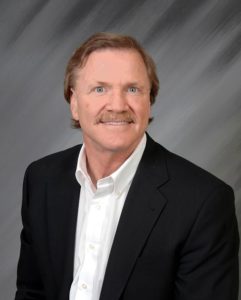 IAVM member, Pat Christenson, has almost four decades in developing special events in Las Vegas, and has seen the evolution of live music there from a standpoint that very few can claim. He has taken his history in the city, stories of your own venue industry peers and others, and turned it into a book so that all can now have a valuable insight into how Las Vegas became the "Live Music Capital of the World."
Rock Vegas: Live Music Explodes in the Neon Desert, tells the history of live entertainment in Las Vegas, but the immediate focus follows the explosion of live music in the early 90's. Christenson, then managing the Thomas & Mack Center and Las Vegas Silver Bowl, booked every event that toured the country, averaging 175 events per year in both venues. From the front lines, he not only witnessed the opening of the floodgates that evolved Las Vegas into one of the top five live music markets in the world, but was an active participant.
It wasn't an overnight decision to write Rock Vegas for Christenson, now the president of Las Vegas Events (LVE). "I have been involved in live music for over 35 years, and for eighteen years, at Thomas and Mack Center and Sam Boyd Stadium, I did not enjoy the show," he admitted. "My job was to ensure fans and the bands had a good experience. At LVE, it has been working with producers to move or develop new music festivals, but I have a lot more time to go to concerts. Going to a couple dozen concerts or festivals a year gave me a fine appreciation for live music. The more I thought about it, the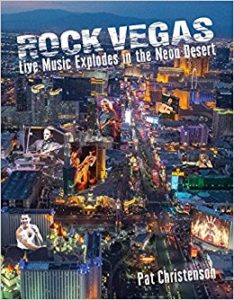 more it occurred to me that no one knows how live music developed in Las Vegas. I did. However, until I got into it, I did not know how many great stories went with the evolution of live music in Las Vegas."
"Rock Vegas gives personal and heartfelt insight of the people, politics, niche environments, and genres of music that have made Las Vegas unique and successful in the live entertainment industry," said IAVM president, Brad Mayne. "Pat offers intriguing insights and stories of Music Icons disrupting an existing and successful business model to make way for Las Vegas to experience what other communities were already experiencing in North America."
Rock Vegas is a book from which anyone in the venue management industry can gather many key takeaways. "I also go deeply into how crowd management, production, ticketing, social media and venues evolved," noted Christenson. "Hopefully, they (venue managers) will get a couple of good laughs as well. A lot of their peers are in it."
You can find and order/download Rock Vegas: Live Music Explodes in the Neon Desert online though Amazon or pick up a signed copy at VenueConnect at the MGM Resorts International at booth 156 on the Trade Show Floor!