By ISSA and R.V. Baugus
IAVM members continue to go through and earn GBAC STAR accreditation from the Global Biorisk Advisory Council, a Division of ISSA, the worldwide cleaning industry association. There are currently more than 3,000 facilities in 66 different countries undergoing the process of earning GBAC STAR accreditation.
Outside the industry of interest is the Dubai Mall is the first shopping center to achieve GBAC STAR™ Facility Accreditation. In the past week this mall, one of the largest shopping malls in the world, along with 14 additional facilities around the globe have achieved accreditation.
Newly accredited facilities include: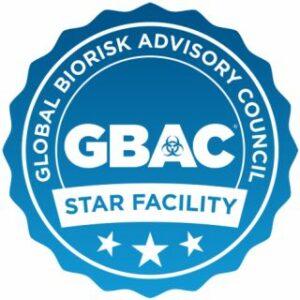 Ashford Castle in Cong, County Mayo, Ireland
Brazilian Court Hotel in Palm Beach, Fla.
Chase Center, home to the NBA's Golden State Warriors, in San Francisco
The Dubai Mall in Dubai, United Arab Emirates
The Evelyn Hotel in New York City
Hotel Amigo, a Rocco Forte Hotel in Brussels, Belgium
Il Sereno Hotel in Torno, Italy
Long Beach Convention and Entertainment Center in Long Beach, Calif.
The Palace Hotel in Tokyo, Japan
Palm Springs Convention Center in Palm Springs, Calif.
Phoenix Convention Center in Phoenix
Rockliffe Hall in Hurworth-on-Tees, Darlington, United Kingdom
United Scrap Metal in Philadelphia
Villa Pliniana Hotel in Torno, Italy
Walter E. Washington Convention Center in Washington, D.C.
GBAC STAR is the cleaning industry's only outbreak prevention, response, and recovery accreditation for all types of facilities, including retail, stadiums and arenas, hotels, restaurants, commercial, and more. Accreditation ensures a facility has highly skilled and trained cleaning professionals who follow a strict cleaning, disinfection, and infectious disease prevention program to minimize risks associated with infectious agents like the novel coronavirus (SARS-CoV-2).
"No matter where a facility is located, GBAC STAR's program elements can help organizations establish cleaning and disinfection practices that help prevent the spread of infectious disease," said ISSA Executive Director John Barrett. "GBAC STAR is truly changing the way the world views cleaning."
More than 40 facilities worldwide have achieved GBAC STAR accreditation to date. GBAC has produced a series of video interviews with executives at accredited facilities about their experience with the GBAC STAR process and what the accreditation means to them. Hear from leaders from Hard Rock Stadium in Miami, Orange County Convention Center in Orlando, STAPLES Center in Los Angeles, and more at this link.
Scroll down on the link to "Media Interviews" to hear IAVM members.
To review a full list of GBAC STAR accredited facilities, committed facilities, and industry supporters, click here.
To apply for GBAC STAR facility accreditation, visit gbac.org/star.