By R.V. Baugus
There are so many organizations that should be recognized in 2020 for their work and efforts during the ongoing pandemic. We are of course biased, but believe that our amazing industry stands front and center when it has come to answering the call for, really, whatever has been needed in this tumultuous year. The most recent example comes courtesy of a long laundry list of member venues that served in one capacity or another in the recent Presidential Election. We are honored to run the list below and understand that this may not be complete. We would like to hear from you if your venue was a polling or training site so you may be recognized.
"The Fox Theatre (in Atlanta) was pleased to be asked to do its 'civic duty' and serve as a polling location for the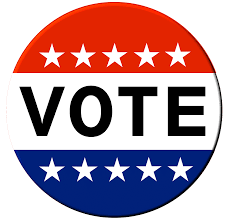 general election and two run-offs," said Allan Vella, President & CEO of Fox Theatre, Inc. "Under non-COVID conditions, this probably would have been an impossibility given scheduling conflicts. Because of the industry shutdown and consequently our availability, we were able to do our part.
"We worked directly with Fulton County, which had difficulty serving its citizens in the previous election, so the addition of numerous new polling sites stretched the County's equipment and personnel thin. We in fact had less than 100 voters and we accommodated their requirements in our main lobby. Given that Georgia is in the spotlight because of the two run-off elections and the heightened concern over the control in the Senate, we expect a strong turn out for the January election."
The FedEx Forum in Memphis, home to the NBA Memphis Grizzlies, was another polling site. In fact, NBA/NHL arenas stepped up across the country to become locations where individuals could cast ballots.
"FedExForum served as the location for the counting of absentee ballots for Memphis/Shelby County, Tennessee, in the 2020 Presidential Election," said Jeff Olson, Director of Event Booking at the venue. "FedExForum volunteered to serve as a public polling location but the local Election Board decided that they were in a pretty good shape for public polling locations throughout the county. They did decide that the location they had previously used for counting absentee ballots would not be sufficient with the new COVID-19 protocols and they needed a location with more space.
"We worked with the Election Board for them to use the FedExForum loading dock, event level and arena floor to set up as a socially distanced location where the absentee ballots could be safely counted. We had a receiving area near the loading dock that had security cameras and police guards where we were able to store the ballots as they came in from the Election Board. The ballots were prepped for counting on the event level and then taken out to the main floor to be reviewed and counted by the election workers. We had 80 tables in a socially distanced set up on the arena floor where the election workers were able to count the ballots safely. We used our Grand Lobby/main entrance area as the break location for the volunteer workers. This allowed us to have a socially distanced space for them to take a break and relax during their election shifts.
"The overall experience was a great one for me personally as I think that voting is the most important part of our democracy and something that I was very concerned about with the COVID-19 pandemic hitting our country during a Presidential Election year. I was considering volunteering as a poll worker before this and then was very excited when this opportunity came up for FedExForum to host the absentee ballot counting. It was a very educational experience to see how the whole absentee ballot process works since I had never seen that before. It showed me how the process works and that the process is very safe and secure. It was also great to see all the poll workers that volunteered for all day shifts to help ensure a safe, free and fair election occurred and I think our country should be proud that we have such people willing to dedicate their time."
From the Southeast to the Northwest, IAVM member venues played a major role in the process that Olson described so well.
"Like many of our colleagues, ExtraMile Arena (Boise, ID) served as a polling site in 2020, a first in the building's 38-year history," noted Sam Dores, CVP, Director of Business Operations, Strategy, and Development, and Micki Courtney, Assistant General Manager. "In the midst of this pandemic, it was a great opportunity for the Arena, on the campus of Boise State University, to serve as a valuable community asset and provide an outlet for our student's voices to be heard. A sense of pride and excitement could be felt as voters turned out to cast their votes. When one of our first voters let out a shout of excitement after his vote was tallied, his enthusiasm was met with clapping and cheering from the poll workers. That same positive energy could be felt throughout the day as people continued to pass through our venue.
"Having returned to limited activity in August by serving as two large campus classrooms, acting as a polling site allowed us to continue to implement, test and fine tune our COVID-19 protocols, including sanitization, queuing, and physical distancing. At the end of the night, the local elections office was extremely complimentary and appreciative of our venue's efforts and our event staff's commitment to customer service.
"Public venues, as centers of competition, celebration and creativity, play an important role in the communities we serve. Even when traditional events return, we are optimistic that both our venue and our industry continue to make ourselves available to serve as polling sites in future years. While polling site activities may not invoke the same sense of excitement as a University commencement, a Metallica concert or a high-stakes basketball game, the collective sense of pride and purpose we experienced by participating in such an important community effort was palpable. With the client, staff and guests satisfied by the way in which we managed this event, we are hopeful that positive word-of-mouth messaging results in enhanced consumer confidence as we prepare for the day we are able to re-open for traditional events."
Thank you all for all you do in your communities!
Allen Event Center, Allen, TX
Amalie Arena, Tampa, FL
Amarillo Civic Center Complex, Amarillo, TX
American Airlines Center, Dallas, TX
Amway Center, Orlando, FL
Arizona State University, Tempe, AZ
AT&T Center, San Antonio, TX
B&O Warehouse, Baltimore, MD
Ball Arena, Denver, CO
BancorpSouth Arena & Conference Center, Tupelo, MS
Bankers Life Fieldhouse, Indianapolis, IN
Berry Center, Houston, TX
Bert Ogden Arena, Edinburg, TX
Bill Graham Civic Auditorium, San Francisco, CA
Boch Centers Wang & Shubert Theatre, Boston, MA
Bojangles Entertainment Complex, Charlotte, NC
Brick Breeden Fieldhouse, Bozeman, MT
Bridge View Center, The, Ottumwa, IA
Bridgestone Arena, Nashville, TN
Broadmoor World Arena and Pikes Peak Center, Colorado Springs, CO
Broward Center for the Performing Arts, Fort Lauderdale, FL
Bryce Jordan Center, University Park, PA
Burton Coliseum Complex, Lake Charles, LA
Capital One Arena, Washington, DC
Charleston Coliseum and Convention Center, Charleston, WV
Chesapeake Energy Arena, Oklahoma City, OK
Coppell Arts Center, Coppell, TX
Curtis Culwell Center, Garland, TX
Curtis M. Phillips Center for the Performing Arts – University of Florida, Gainesville, FL
DeVos Place, Grand Rapids, MI
Dickies Arena, Fort Worth, TX
Donald L. Tucker Civic Center, Tallahassee, FL
Egyptian Theatre, DeKalb, IL
Ent Center for the Arts, Colorado Springs, CO
ExtraMile Arena, Boise, ID
FedExForum, Memphis, TN
First National Bank Arena, State University, AR
Fiserv Forum, Milwaukee, WI
Fort Worth Convention Center, Fort Worth, TX
Fox Theatre, Atlanta, GA
Frank Erwin Center, Austin, TX
Gene Polisseni Center, Rochester, NY
Gila River Arena, Glendale, AZ
Golden 1 Center, Sacramento, CA
Golden Spike Event Center, Ogden, UT
Hammer Theatre Center – SJSU, San Jose, CA
Hampton Coliseum, Hampton, VA
Herberger Theater Center, Phoenix, AZ
Hertz Arena, Estero, FL
Hobby Center for the Performing Arts, Houston, TX
Honda Center, Anaheim, CA
Hult Center, Eugene, OR
Infinite Energy Forum, Duluth, GA
INTRUST Bank Arena, Wichita, KS
Irving Arts Center, Irving, TX
Kauffman Center for the Performing Arts, Kansas City, MO
Kimmel Center for the Performing Arts, Philadelphia, PA
Kings Theatre, Brooklyn, NY
LA Forum, The, Inglewood, CA
Lake Charles Civic Center, Lake Charles, LA
Landers Center, Southaven, MS
Las Vegas Ballpark, Las Vegas, NV
Lied Center for Performing Arts, Lincoln, NE
Little Caesars Arena, Detroit, MI
Longview Convention Complex, Longview, TX
Luther Burbank Center for the Arts, Santa Rosa, CA
Mabee Center, Tulsa, OK
Mechanics Bank Arena, Theater & Convention Center, Bakersfield, CA
Mesa Community College Performing Arts Venues, Mesa, AZ
Midland Center for the Arts, Midland, MI
Minneapolis Convention Center, Minneapolis, MN
Mitchell Center, Mobile, AL
Moda Center, Portland, OR
Monona Terrace Community & Convention Center, Madison, WI
Morrison Center for the Performing Arts, Boise, ID
Music Center, The / Performing Arts Center of LA County, Los Angeles, CA
Nationwide Arena, Columbus, OH
Newnan Centre, Newnan, GA
NJPAC, Newark, NJ
North Charleston Coliseum, North Charleston, SC
Old National Events Plaza, Evansville, IN
Oregon Convention Center, Portland, OR
Osceola Heritage Park, Kissimmee, FL
Owensboro Sportscenter, Owensboro, KY
Pechanga Arena, San Diego, CA
Pennsylvania Convention Center, Philadelphia, PA
Phoenix Convention Center, Phoenix, AZ
Prime Osborn Convention Center, Jacksonville, FL
Prudential Center, Newark, NJ
Purdue University Fort Wayne, Fort Wayne, IN
Raleigh Convention Center, Raleigh, NC
Rocket Mortgage FieldHouse, Cleveland, OH
Salem Civic Center, Salem, VA
San Diego Civic Theatre, San Diego, CA
San Diego Convention Center, San Diego, CA
San Francisco War Memorial and Performing Arts Center, San Francisco, CA
SAP Center at San Jose, San Jose, CA
Saratoga Springs City Center, Saratoga Springs, NY
SFJAZZ, San Francisco, CA
Simmons Bank Arena, North Little Rock, AR
Smart Financial Centre, Sugar Land, TX
SoFi Stadium, Inglewood, CA
Spokane Veterans Memorial Arena, Spokane, WA
Sports & Expo Center, Warren, MI
STAPLES Center, Los Angeles, CA
State Farm Arena, Hidalgo, TX
State Farm Arena, Atlanta, GA
Stephen C. O'Connell Center, Gainesville, FL
Stephens Auditorium, Ames, IA
Tacoma Dome, Tacoma, WA
TaxSlayer Center, Moline, IL
TD Garden, Boston, MA
TDECU Stadium/OVG Facilities, Houston, TX
The Forum, Waukesha, WI
Thompson-Boling Arena, Knoxville, TN
Thrasher-Horne Center, Orange Park, FL
TIAA Bank Field, Jacksonville, FL
Toyota Center, Houston, TX
UD Arena, Dayton, OH
United Center, Chicago, IL
University of Southern California, Galen Center, Los Angeles, CA
University of Wisconsin-Platteville, Platteville, WI
Veterans Memorial Coliseum, Madison, WI
Viejas Arena, San Diego, CA
Virginia Beach Convention Center, Virginia Beach, VA
Weber County Fairgrounds, Ogden, UT
West Cal Arena & Events Center, Sulphur, LA
Wisconsin Union at UW – Madison, Madison, WI
Wright State University Nutter Center, Dayton, OH
Xcel Energy Center, St. Paul, MN
Yerba Buena Center for the Arts / Thrasher-Horne Center, San Francisco, CA