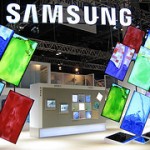 It is difficult to overstate or exaggerate the word "free," but for those IAVM members needing to shop for the latest in lighting, control systems and lots, lots more, make plans to attend InfoComm 2013 from June 12-14 in Orlando for the price of $0.00.
A special invitation has been extended to venue management professionals to attend the largest professional Audio-Visual event in the world as a Free VIP. InfoComm 2013, scheduled for June 12-14 at the Orange County Convention Center in Orlando, FL, attracts more than 950 exhibitors, showcasing tens of thousands of the latest products in audio, display, control systems, lighting, networking and so much more.  As a venue manager, you know how important having the latest and most advanced audio-visual products can be, and as a member of IAVM, the folks at InfoComm 2013 are pleased to offer you this opportunity.
With the Free VIP Code contained within this message, you can experience the InfoComm exhibit hall and all special exhibits for all three days, free education on the show floor and access to the keynote, opening reception and other networking events! (For access to paid education and training sessions, attendees will have to register separately for an additional fee. Top exhibitor categories are Audio, Digital Signage, Live Events (staging, large venue audio, etc.) and Unified Collaborative Conferencing.
To access all of this for free, simply REGISTER using the VIP Code MCIAVM. Your VIP Code is transferable and reusable. Please share this with anyone within your organization who would benefit from attending this show.
photo credit: samsungtomorrow via photopin cc