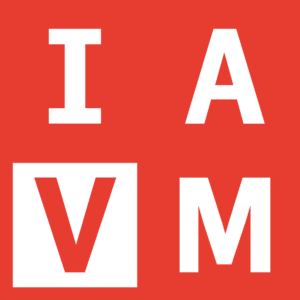 This year, the International Association of Venue Managers (IAVM) leadership made three distinct decisions that have changed the associations' course that has its members excited.
The first decision was the hiring of a new president and CEO—the long-standing, forward-thinking industry leader Brad Mayne, CFE.
The other two, critical decisions are the interwoven "Re-Brand" and "Conference Strategy" initiatives, both of which have been a year in the making.
"It was essential that the new IAVM brand have many fingerprints on it—and it does. Hundreds of members provided input along the way, and months of collaboration with the staff and leadership of the association ensured that the final outcome would embody the passion, commitment, and contributions of the great collective of people at the heart of IAVM," said Lauren Wanski, design manager with Gensler's brand and analytics studio in Chicago.
"While our 'Re-Brand' highlights who IAVM is and where we are going, it resulted in the driving promise of 'inspiring leaders, building expertise and CREATING CONNECTIONS FOR LIFE'—what an impactful way to truly share what IAVM is all about," said Karen Totaro, CFE, 2015-016 IAVM chair.
In turn, the "conference strategy" is focused on just that statement as it builds on some very key goals:  Protect the intimacy and focus of the sector conferences, preserve the cross-sector networking and knowledge sharing enabled by VenueConnect, secure the IAVM marketplace as a thriving hub for Allied and Professional connections, grow the relevance and value of the overall conference experience and, finally, provide the opportunity to integrate private meetings into the design of the conference in future years.
"I'm most looking forward to the strong focus on sector tracks. This structure will make it easier for me to justify in my budget attending the conference or sending my team members to the conference," said Erin Jepson, CMP, 2016-2017 chair of the VenueConnect Program Committee. "The opportunity to participate in an event that brings the incredible minds that plan each of the sector conferences to the VenueConnect planning table is an opportunity not to be missed next year in Nashville."
All three decisions had very inclusive processes to ensure IAVM members' voices were heard.
"The results are better for it," Totaro said.
IAVM's 92nd annual VenueConnect will be held at the Music City Center in Nashville, Tennessee, Aug. 7-9, 2017.