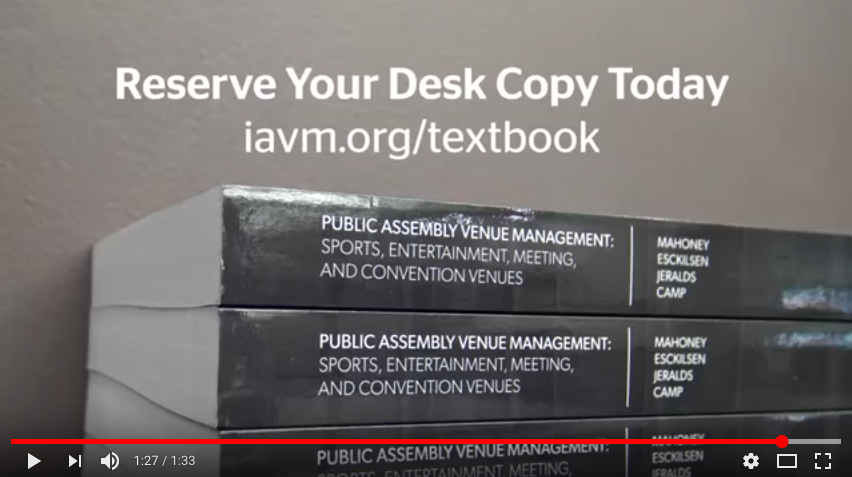 IAVM's Public Assembly Venue Management: Sports, Entertainment, Meeting, and Convention Venues textbook is the perfect reference guide for any professional in the venue management industry, regardless of whether you are entering the industry or a seasoned professional looking to expand your knowledge base.
Four of the industry's top academic professionals in Kimberly Mahoney, Ph.D., Lee Esckilsen, CFE, Adonis "Sporty" Jeralds, CFE, and Steve Camp, CFE, authored the latest textbook that will serve as an invaluable resource for your professional development.
"The textbook is a great reference tool for all industry professionals, including those just entering the industry and experienced professionals working to expandtheir knowledge into other aspects of venue management," said Dr. Mahoney, assistant professor, Sport Management, University of New Haven. "It is also a useful reference tool for those executives mentoring others in the industry or for internal professional development programs. The textbook provides a wonderful foundation of industry knowledge which serves as a perfect jumping off point to build upon with venue-specific information."
"The textbook is an important tool for IAVM members because it can assist the manager in providing
their staff members a basic, but rather complete, description of how all aspects of the venue management process function," added Camp, a retired venue veteran based in Charlotte, NC. "This prepares the employees for advancement within their existing organization or enables them to consider other options as their career journeys develop."
In addition to exploring the history and role of public assembly facilities, the textbook also examines the fundamental principles of venue management and ownership, safety and security, booking, fiscal practices, operations, event management, and much more.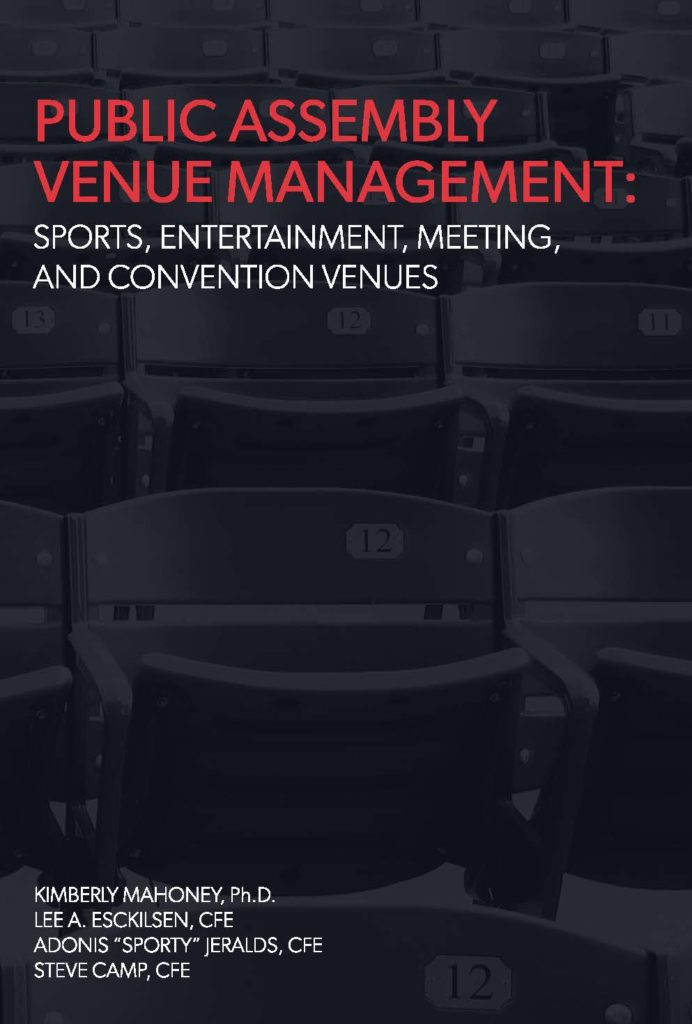 "The most gratifying fact about this textbook, to me, is the fact that those
using the textbook as a teaching guide for venue management classes around the country have told us that they think it is the best venue management textbook available," Camp said. "I am also aware that a number of managers have purchased the textbook for each of their department heads because they consider it a valuable reference source and believe it can assist them in providing their staff with more information about the business, thus resulting in a more knowledgeable and prepared organization."
Fellow authors Esckilsen and Jeralds are also long-time IAVM members and individuals with venue backgrounds before venturing onto college campuses. Esckilsen is associate professor, Johnson & Wales Sports, Entertainment & Event Management Division, while Jeralds is a clinical instructor at the University of South Carolina.
"The textbook addresses the core functional areas common to all public assembly venues presented by authors who have a combined 100-plus years of experience in public assembly venue management," Mahoney said.
To purchase your copy of this professional development reference tool click here.
IAVM members receive a 30% discount off the retail price. For information on IAVM membership, click here.