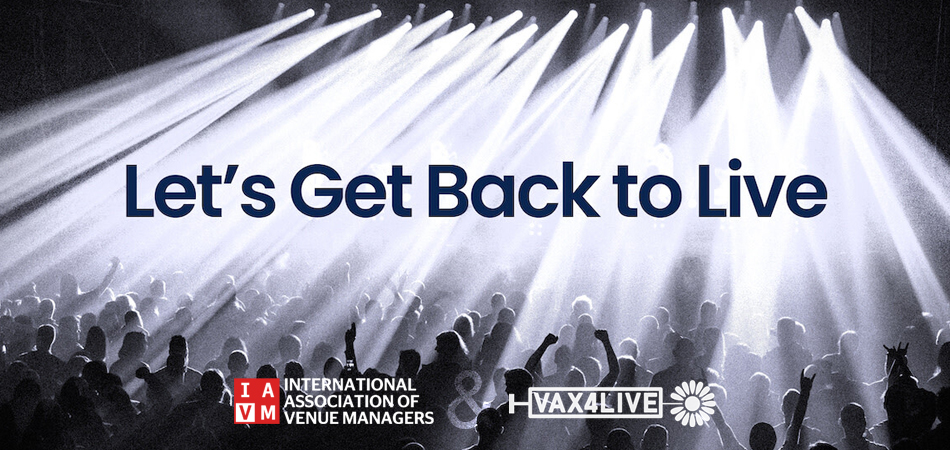 The International Association of Venue Mangers (IAVM) has joined forces with industry partners to encourage adoption of the COVID vaccine by launching a public awareness campaign titled 'VAX4LIVE.' The initiative is focused on raising awareness on the available vaccines as increased adoption is the quickest way to return to live events as safely as possible.
The live events industry has been shuttered for 13 months with devastating results for many artists and venues – economically and culturally. "Our industry has been hit hard by the pandemic," stated Brad Mayne, CVE, IAVM President and CEO. "We were the first to have to close our doors, and will be the last to fully reopen. IAVM will do all we can to help raise awareness for COVID vaccines, and Vax4Live provides a central online location for information, engagement and enhances our efforts to advocate for and support the reopening of our industry."
The National Independent Talent Organization (NITO) is leading the industry campaign along with several partners including Fox Theatre, AEG Presents, Bandit Lites, the International Association of Venue Managers (IAVM), the Independent Promoter Alliance (IPA), Red Light Management, Rock & Roll Hall of Fame, Universal Attractions Agency and others.
Due to the perceived uncertainty and misinformation of the effects of the vaccine, vaccine hesitancy exists in most states. Public acceptance and adoption, coupled with the distribution of science-based educational resources are crucial to increase vaccine participation. For information on COVID vaccine in your state, including vaccine locations, visit the CDC's website here.
Additional vaccine resources from the CDC can be found: